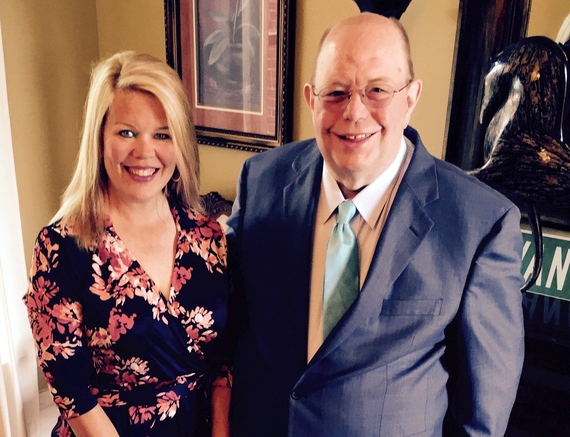 Billy Beane: "Where'd you go to school?"
Peter Brand: "Yale. I went to Yale."
Billy Beane: "What'd you study?"
Peter Brand: "Economics. I studied economics."
Billy Beane: "Economics and baseball. You're funny, Pete."
- From the movie Moneyball
"You showed me
Just how to walk without your hands
Cause Mom you always were
The perfect mom"
-Backstreet Boys
Walker Buehler was a key contributor to Vanderbilt's national championship baseball team last year. According to the Vanderbilt Hustler, Vanderbilt's student newspaper, Buehler is listed as high as the second best overall prospect in the upcoming Major League Baseball draft.
Economics and baseball are going to be very important in Buehler's life soon.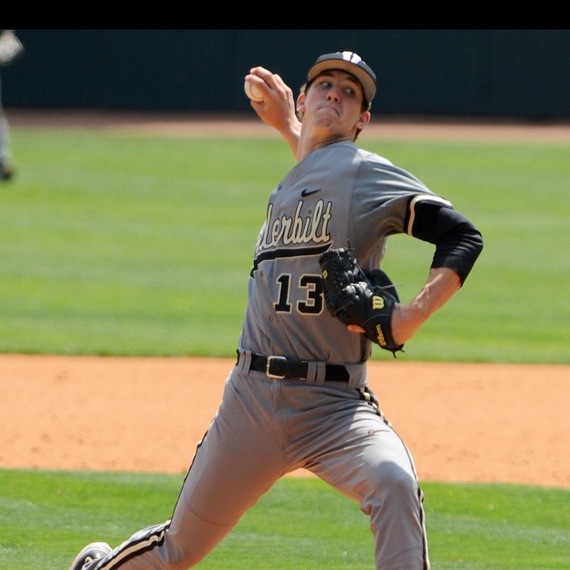 I've never watched the movie Moneyball, but I have read every book that Michael Lewis has written and Moneyball is my favorite. Lewis pointed out why college baseball players were better prospects than those who came straight out of high school. The older players have maturity and in Buehler's situation, he has been through the pressure cooker of winning a college World Series. Walker was drafted by the Pirates out of high school, but his Vanderbilt experience has made him a more valuable prospect and more likely to quickly help a major league team.
But this story is not about Walker Buehler. It's about his mother, Karen Walker.
Walker is a well-known trial lawyer and mediator in Lexington, Kentucky. Her children, Walker and Bella, age 8, are the driving forces in her life.
"Mama said there'll be days like this,
There'll be days like this my Mama said"
-The Shirelles
Two primary forces dominated my childhood in Northern Kentucky: Organized crime and single mothers.
Northern Kentucky was run by the Mafia in the early part of my youth. At age 12, I met another kind of Hustler publisher, Larry Flynt, who had lived in the area before starting his pornography empire.
My parents split after 10 years of marriage. My mother worked at a potato chip factory while going to nursing school. Her focus was to give my sister and myself a better life and keep paying tuition for my private school education.
Her strategy worked. I've had a great career and one of my master's degrees is from Vanderbilt, one of the best colleges in the world.
One person doing a job designed for two takes unique intensity and focus.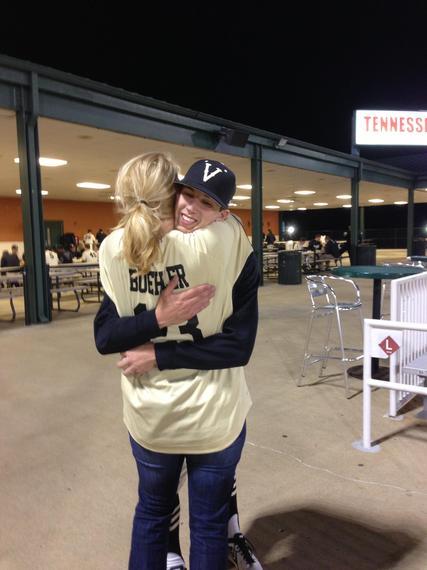 Thus, I understand Karen Walker completely. She is intelligent, polished, charming and well-mannered, but if you mess with her children, you will wish you had the option of dealing with the Mafia instead.
I adore Karen, but never want her mad at me.
She is a trial lawyer and a mediator and frequently calls on me to help her clients. Our strong willed personalities can clash. Neither of us backs down easily, but we usually wind up on the same page.
Karen is an excellent listener. And like my mother, Karen has the unique ability to have you come around to her point of view and make you think it was your own idea.
"Oh, it seems to me
Sorry seems to be the hardest word"
-Elton John
On a dark Kentucky street, an incredibly drunk college student from a rich, privileged and well-connected family went barreling through a stoplight and rammed into a poor, African American, single mother of four children.
The jerk was not the slightest bit repentant. He bragged upon his "feat" on social media. She didn't die, but she lost her eye and her ability to get around easily. Her vision is really messed up. She has many other serious and permanent injuries that altered her life.
The son of wealth and privilege could, and did, hire excellent lawyers and dug in for a long and difficult fight.
The road to economic justice for the victim looked long and difficult. First, she had to fight the issues of being poor, a minority, unconnected and physically disabled in a legal battle where her opponent was the opposite.
The victim also had to overcome a sudden "posse" of new "friends" around her, hoping for a quick settlement and hitting up their "friend" for some easy money. She had companies harassing her to borrow against her settlement before she even received it and later on, a barrage of phone calls from people trying to induce her to sell her structured settlement for pennies on the dollar.
The victim had a lot of hustlers in her life. Some were street hustlers and some were billion dollar corporations. All looked at her as any easy mark. The client was smart enough to know that she needed an outside team to protect her from the hustlers and protect her from herself.
To get the victim compensation equal to her injuries was going to be a struggle. To have the victim hang onto the money and improve her quality of life was going to be an even bigger struggle.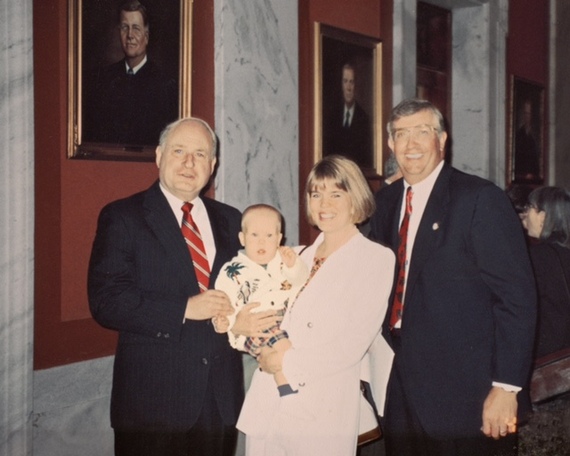 Thanks to Karen Walker, the victim received a large, multimillion dollar settlement. Even better, the victim has been able to run all the people after her money away and use that money for herself.
Karen had me involved with her client long before any settlement or verdict was possible.
Karen and her client worked closely together to make sure every kind of economic device, such as structured settlements, trusts, counseling, hand holding and warding off of "friends" trying to get their hands on the money was in place, long before any money arrived.
It's fascinating to watch how attorneys approach how they practice law. I've been doing it for 33 years and every attorney has a different strategy.
Karen is a solo practitioner. She owns and runs her own business. She has for almost the entire time she has practiced law.
A legal publication recently asked me to write a piece about financial wellness for attorneys, with a focus on people who run small firms. Karen was the obvious choice to be my coauthor. She handles her money well and spends less than she makes.
When she gets a large fee, she does not go out and buy a racehorse (a very common move in Kentucky) or a fancy sports car. She puts some of the money in a structured settlement annuity to make sure that she always has cash flow to run her business and to put money away for Bella's college education.
You can't count on all your children getting a scholarship to Vanderbilt like Walker Buehler did.
Large injury cases, or any kind of legal case, is a little like playing high stakes poker. The longer that you can sit at the table and never get rattled or nervous, the more likely that the cards will come your way.
It's also like poker in that you need a multi-part strategy. If a plan of action doesn't work, what is going to be the backup plan?
Karen impressed me on all fronts. She was prepared to take her large case to trial and fight for as long as needed. She communicated with her client frequently and kept up on all aspects of the client's life. Karen never factored in what was good for Karen; all attention was focused on the client.
The result was justice. And economic justice.
"Come on people now
Smile on your brother
Everybody get together"
-Youngblood
Karen Walker's fame and acclaim in the Kentucky legal community comes from her work as a mediator.
Mediation has been a concept that has revolutionized the legal profession in the past 20 years. I've been well to over 1000 as a structured settlement and wealth transition expert and it is a very different dynamic than going to a trial.
The idea is to get opposing sides to find middle ground and resolve conflicts that would normally go to court. Being successful in mediation requires very different skill sets than communicating to a judge and jury in a courtroom.
The Babe Ruth and Hank Aaron of Kentucky mediators are Pierce Hamblin in Lexington and Brian House in London. They work on all the big cases, receive universal acclaim, are booked for months in advance, are first class human beings and do it all without taking steroids. They came into the mediation business as it evolved from their successful careers defending insurance carriers.
Walker came into mediation almost directly out of law school and it has been her primary focus since then. It makes good economic sense as the steady stream of fee based work as a mediator balances her trial work, where cases can take years to be resolved.
It also fits her personality. She can see all sides of a picture and not show a bias toward plaintiff or defense. One of my first times to watch Karen in action was a complicated, high dollar, multi-party mediation where one of the claims adjusters from New York City kept going out of his way to express his opinion that all Kentuckians were a bunch of yo-yo's. (I often run into claims people from New York City who think Kentuckians aren't very smart, even those of us with Vanderbilt educations.) It was one of those environments where it could have broken into a fistfight.
Instead, Karen got it to be a settlement. It took many hours and many attempts at keeping all parties calm and at the table, but her patient skill set got it done.
She was able to steer the argument away from the personalities and focus it on the issues at hand. A great skill set for a mediator and a great skill set for the mother of a potential big league star.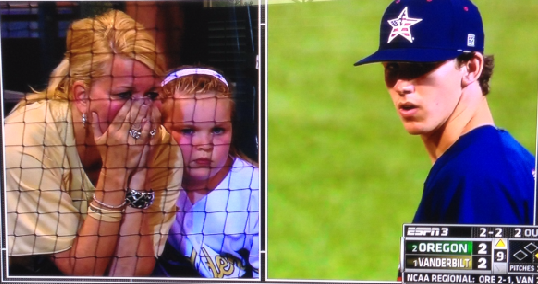 "Cause I'm your biggest fan
No one I know puts on a show quite the way you can"
-Neal McCoy
"Somebody told me when I came to Nashville
Son, you've finally got it made"
-Waylon Jennings
Karen and I are active on social media and the one thing you notice is that she never misses a Vanderbilt baseball game when Walker Buehler is pitching. She told me that her only "vacation" is going to Vanderbilt baseball games. Sometimes that means going to Florida or Los Angeles. Sometimes that means going to Hoover, Alabama or Omaha.
One of my favorite moments was a game last year, where a television network had a split screen of Walker Buehler pitching and the intensity of Karen Walker rooting for him.
Buehler appears on the surface to be laid back, but he seems to rise to the occasion in clutch situations. That competitive spirit definitely comes from his mother.
Whatever city Vanderbilt plays in probably doesn't make any difference to Karen. Her world is going to be the baseball stadium in every stop. And then she races back to her law office the very next day.
It takes a lot of focus and energy, but Walker seems to get it done.
I wrote a best-selling book, Life Lessons from the Lottery, about the staggering number of people in every walk of life, especially professional sports, that run through their money in a short period of time.
A star like Walker Buehler is going to attract big time agents and scores of people wanting to help him with his money. His father is in the financial business and very active in Buehler's life, but having a mother who has a keen legal mind and squeezes a dollar will take Buehler a long way.
I watched Karen ward off grifters and fake friends of her clients. She can do the same at a major league level.
Karen Walker is fortunate to have a son like Walker Buehler who has the rare combination of talent, intelligence and emotional maturity to make an impact in a major league way.
Walker Buehler is fortunate to have Karen as his mother. In a world where baseball and economics will soon collide, Karen Walker has the unique skill sets to counsel her son as he enters the world of true major league: Moneyball.
Don McNay, CLU, ChFC, MSFS, CSSC is the structured settlement and financial expert based in Lexington, Kentucky. He is also a best-selling author and spent a decade as an award winning, syndicated business columnist. He has Master's Degrees from Vanderbilt University and the American College and in the Hall of Distinguished Alumni at Eastern Kentucky University. You can learn more about him at www.donmcnay.com
Popular in the Community