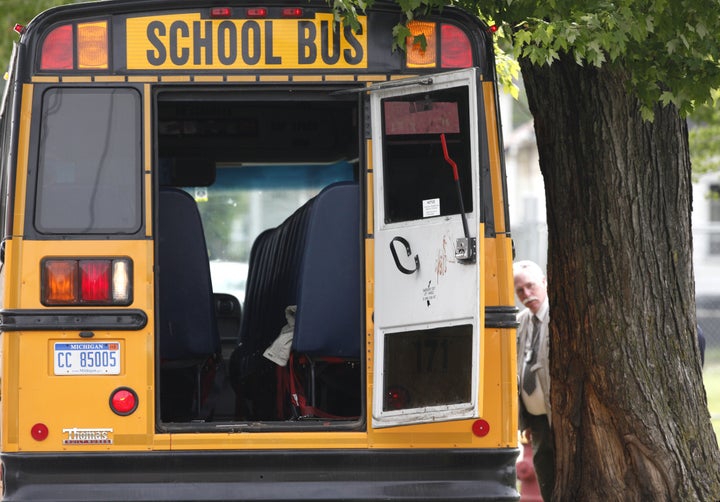 This summer, 5 companions and I will be participating in the Mongol Rally, a 10,000-mile car rally and charity fundraiser beginning in London on July 23. Crossing the Atlantic Ocean and some twenty countries thereafter, our team, 2BIG2FAIL, is raising money for Room to Read, a non-profit which focuses on literacy and gender equality in education throughout the developing world, and The Christina Noble Children's Foundation, a Mongolian charity dedicated to serving underprivileged children at the risk of economic and sexual exploitation. While the race itself does not start until late July, this week marks the kickoff for our team as our gallant steed, a 1998 Ford E-350 school bus, begins its journey halfway around the world.

Knowing only that I wanted to take a few months off after working in finance in New York for the past two years, I came across the Mongol Rally in mid-2010. I was immediately intrigued by the unabashed absurdity of the concept - driving 10,000 miles with no route or support along the way in a vehicle completely unsuited for such a journey. (All participating vehicles must either have an engine size of 1.2L or smaller or be a public service vehicle). Furthermore, the rally has a disdain of GPS, satellite phones, and maps matched only by a heightened level of esteem for tea parties and Hendrick's gin.
After doubling the size of my team when my colleague Kate volunteered to join me, she and I set forth to find a vehicle. On a morning late last fall, we found ourselves at a bus auction in New Haven, CT where we purchased an eleven-passenger short school bus, complete with a hydraulic wheelchair ramp, for the very reasonable price of $600. We drove off the lot not knowing at all what we were getting into, only to have the battery die 3 miles later.
A group of Puerto Rican men, one of whom later became our mechanic, helped push the bus through the streets of New Haven to one of their houses. They said it could stay at their house for as long as it took to be fixed. Somewhere along that elm lined street, as I pushed against 5,000 pounds of yellow steel with men I had barely even met, did I realize that the adventure would start well before the July start date.
Kate and I spent the winter learning about the vehicle and building up a full team. On New Year's day, we receive an unsolicited email via our website from a man whom, writing from the perspective of an Anglophilic pirate, pleaded for a spot in our bus, claiming that while "Me dainty, well manicured, callous-free hands have never experienced a day's work", "I haves me a full head of hair, all me natural teeth, and of course, I be eminently, me sez eminently qualified for the 2011 Mongol Rally!"
For reasons I am still incapable of grasping, Kate and I thought it would behoove us to respond, and 24 hours later we had our third teammate. The rest of the teammates came more traditionally. Kate's friend Jamie was able to wrangle two months away from her job. After describing the race to a professor/filmmaker named Robin at a mutual friend's wedding in Paris, I arrived back in New York with an email from him confirming that he was committed. Finally, my younger sister Casey decided to restructure her summer plans so she could join us before returning to Middlebury for her senior year of College in the fall.
By the time warmer weather finally emerged this spring, our team stood 6 people strong and our bus, once a castaway of the Connecticut public school system, had been transformed into the ultimate rally machine.
Standing stoically on the corner of 34th Street and 9th Avenue, its oversized mustache blowing in the wind, our bus now awaits departure to London via Baltimore next week.
We will be blogging our trip throughout the summer, but in the meantime, feel free to check out our website, www.2BIG2FAILBUS.com where you can follow our route, help us meet our fundraising goals, read the results from last month's Connecticut Hot Dog Tour, and see what on Earth that pirate guy looks like.
If you see the bus on the streets of New York anytime this weekend, feel free to hail us down and we will gladly give you a ride to wherever you are headed.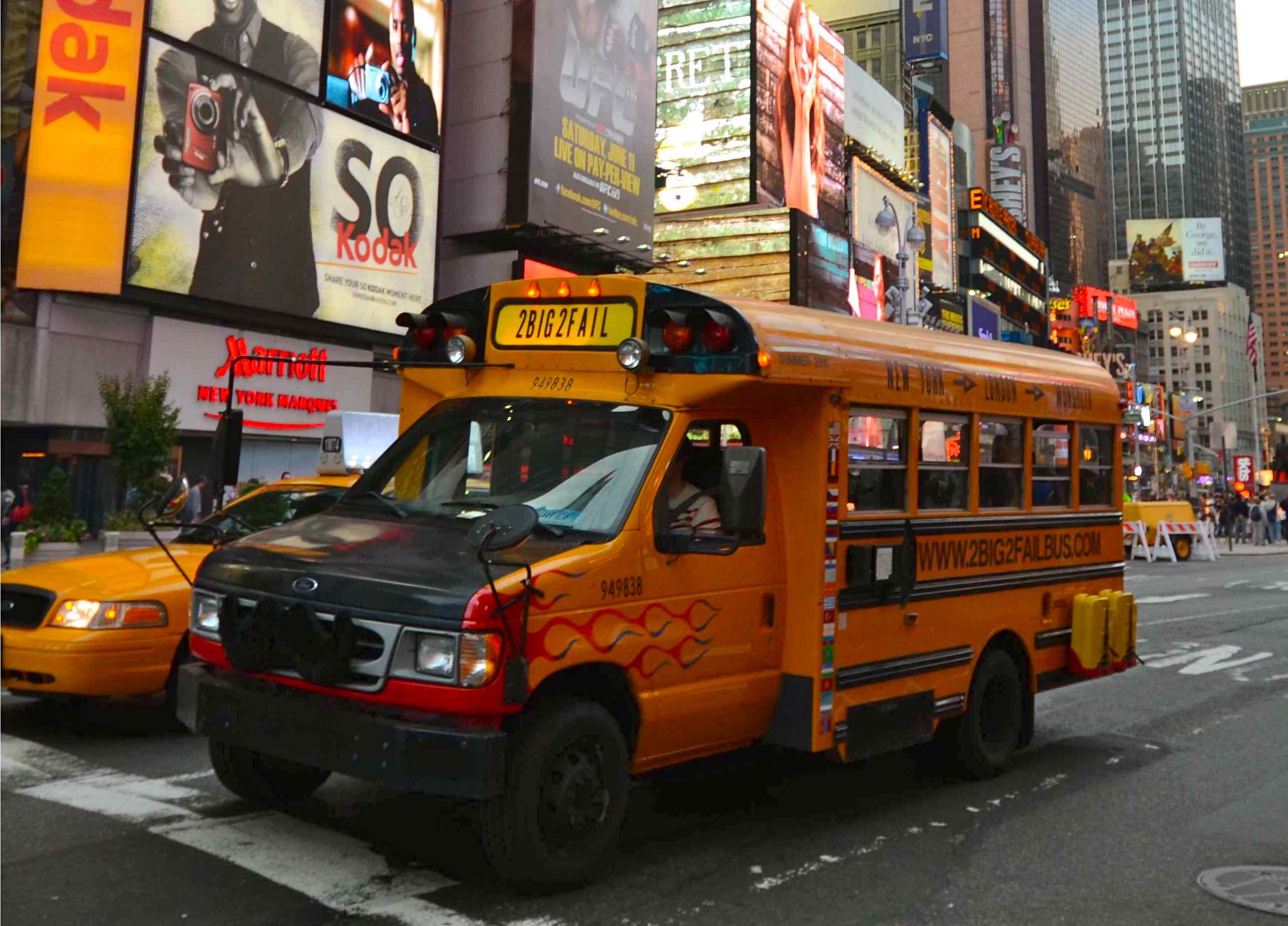 REAL LIFE. REAL NEWS. REAL VOICES.
Help us tell more of the stories that matter from voices that too often remain unheard.