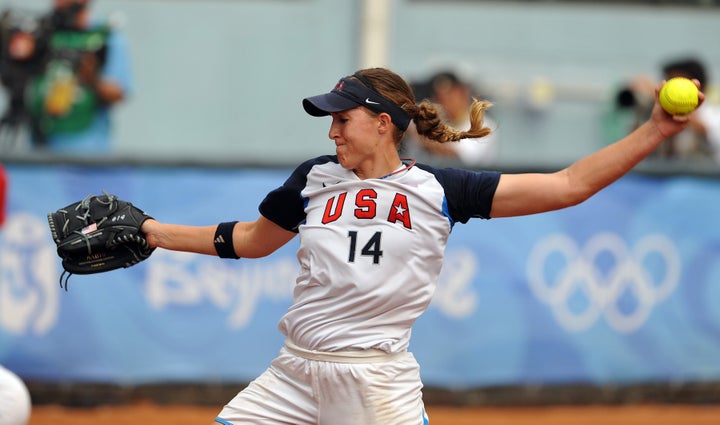 In the United States, opportunities for female athletes with professional sports franchises are limited and generally low-paying. Over four decades after Title IX empowered female athletes, women's professional sports leagues in the U.S. (notably the WNBA and NWSL) don't have anywhere close to the spending power of the NBA, NFL or MLB. That makes it difficult for girls to aspire to be professional athletes in popular team sports. But one women's league, National Pro Fastpitch, just carved out the most lucrative contract ever given to an active female athlete by a U.S. pro sports franchise, according to espnW.
Abbott isn't the most recognizable American woman in sports -- she's no Serena Williams or Ronda Rousey -- but she's pretty dominant in her own sport. As a senior pitcher at the University of Tennessee, she set NCAA Division I records for the most games started, wins, strikeouts, shutouts and innings pitched. As a member of the Chicago Bandits last season, she posted a 13-1 record with a 0.31 ERA and 149 strikeouts in 90 innings. The flat circle is her domain.
And for that, she's now been rewarded with a contract that, relatively speaking, resembles what the sport's No. 1 athlete deserves. The contract's written in a tricky way, but its structure could provide a blueprint for how female athletes in other American professional leagues can earn even more money.
Looking at its structure, the contract is really worth a total of $120,000 with $780,000 in potential bonuses -- not $1 million straight-up. Because the NPF's salary cap is set at $150,000 split between at least 18 players, the average pro softball player earns $5,000 to $6,000. But with an average pay breaking down to about $167,000 annually over the next six years, Abbott's deal can't fit into the cap, right?
Abbott, however, will earn a base salary of $20,000 per season -- an amount that a few other NPF players make, according to espnW -- and will earn the remaining cash in bonuses based on fan attendance (minimum of 100 fans) for games her team plays in, home or away. She doesn't even have to pitch in the game to earn the prospective bonus -- just show up to the stadium.
This type of bonus structure could intrigue athletes playing in the WNBA and NWSL, who play in leagues set with "sustainable" salary caps. Average salaries for those leagues are $75,000 and $16,850, respectively, and many of the players compete professionally overseas in the "offseason" to earn an annual wage. If WNBA or NWSL players can, like Abbott, negotiate lucrative bonus payments based on fan attendance or a more creative metric, perhaps they can take economic advantage of their star power and talent at home instead of abroad.
It's that sentiment that Abbott expressed when talking about her historic deal.
"For me, that's what I see in this deal. I see opportunities for other athletes, for the college girls coming in [to the league], for the college freshmen, for the 12 year olds," she said to espnW.
"I see opportunities for them to only be a professional softball player. To not have to have another career, another job."
The same can be said about young women playing basketball and soccer in the United States. Across all talent levels, these female athletes want tangible career aspirations for their sport, and contracts like Abbott's can only nudge their dreams of earning a living as an athlete closer to realization.
CORRECTION: A previous version of this article misidentified a softball pitcher's area as a "mound," which is a baseball term. Softball pitchers throw from the opposite of a mound: A "flat circle."
Related
Before You Go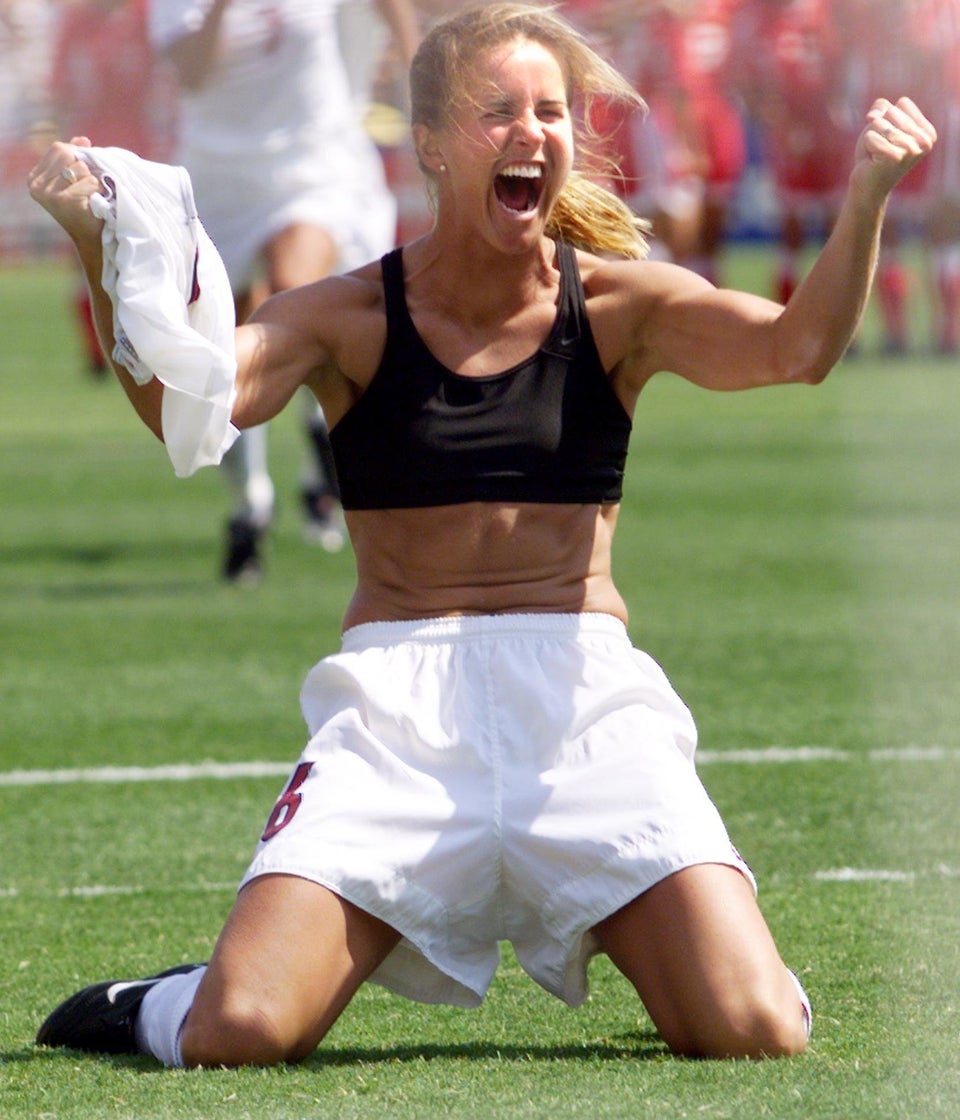 Iconic Sports Photos
Popular in the Community