Getting half-naked is one way to grab attention. Motives are strictly optional.
According to local news station WIS-TV, Dixon, 42, "dropped her clothes and purse and walked slowly toward those attending the event," before being intercepted by authorities. Raw footage of the event (above) captures the moment of her arrest.
In the video, a person presenting at the news conference continues speaking as Dixon is handcuffed. "[Y]ou've got littering of all shapes and sizes, I can tell you right now," says the presenter, drawing light laughter from the crowd. Talking Points Memo suggests the comment is a reference to Dixon stripping and tossing her clothes on the ground.
Dixon was charged with disorderly conduct and is being held at a local detention center, pending a bond hearing.
The reasons behind Dixon's disrobing are not known, but motivations in such cases generally aren't clear.
In March, Alabama police arrested a man after he removed his clothes and paraded himself in front of high school classroom windows. When confronted by authorities, the man claimed that he was "high on Jesus."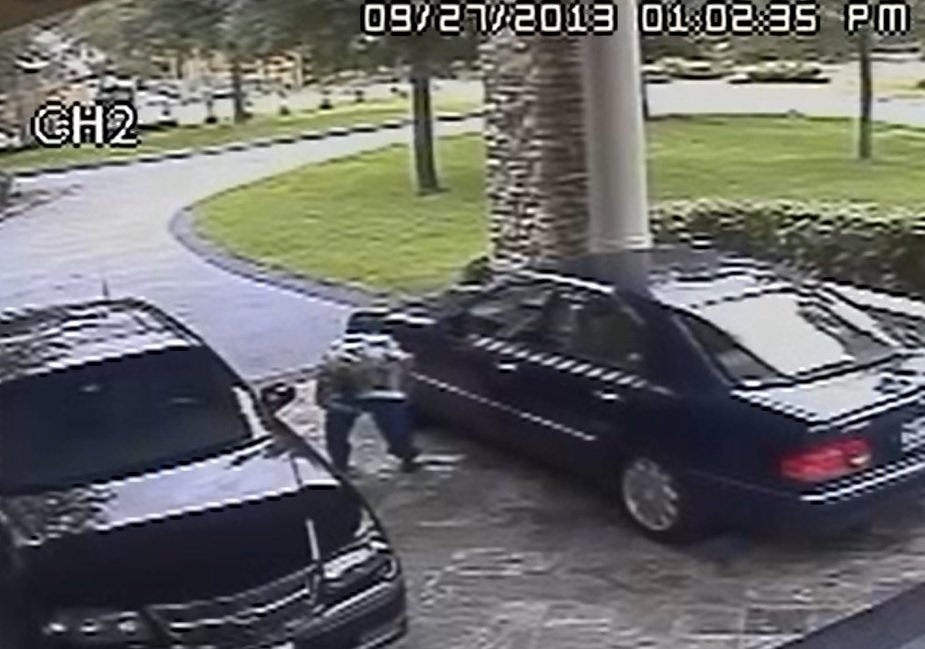 Bad Choices
Popular in the Community