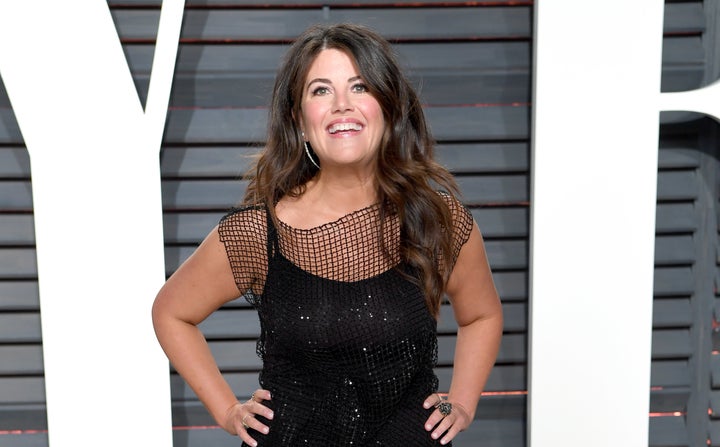 This time around, Monica Lewinsky won't let the media lasciviously frame the story that turned her into a household name two decades ago.
After HLN's true crime TV series "How It Happened" announced an upcoming two-hour special called "The Monica Lewinsky Scandal," Lewinsky edited the title to something that doesn't blame a former White House intern for the deeds of powerful men.
Lewinsky gave HLN, which is a sister network to CNN, two alternative suggestions focusing on the parts of the story that are far more important than what she did: "The Starr Investigation," referring to Independent Counsel Ken Starr's investigation of President Bill Clinton, which ultimately led to the president's impeachment, or "The Clinton Impeachment."
"Fixed it for you," Lewinsky tweeted Tuesday. "You're welcome."
In the past three years, Lewinsky, now a social activist, has been very vocal about her affair with Clinton and the problematic media coverage, cyberbullying and public humiliation that followed. Given her experience as the self-described "Patient Zero of internet shaming," she recently launched a public service announcement on the impact of online comments.
Lewinsky is schooling the media as well. And her first student was "How It Happened."
Many of Lewinsky's Twitter followers applauded her for shining the spotlight back on the real scandal. 
With the growing number of powerful men being brought down because of their sexual misconduct, it's clear the media would have covered Clinton's affair much differently had it happened in 2017. But the so-called "Lewinsky scandal" made headlines in 1998.
The media attacked Lewinsky's reputation over a consensual relationship with the president, which occurred when she was 22 years old. The press labeled her a vixen, a seductress, "that woman" with whom Clinton falsely claimed he "did not have sexual relations."
After more than a decade of silence, Lewinsky publicly shared her side of the story in a 2014 essay titled "Shame and Survival," published in Vanity Fair. She criticized the respectable media, the tabloids and even Hillary Clinton for blaming her instead of the unfaithful husband. She also asked where the feminists were when she was being burned at the proverbial stake.
REAL LIFE. REAL NEWS. REAL VOICES.
Help us tell more of the stories that matter from voices that too often remain unheard.
BEFORE YOU GO