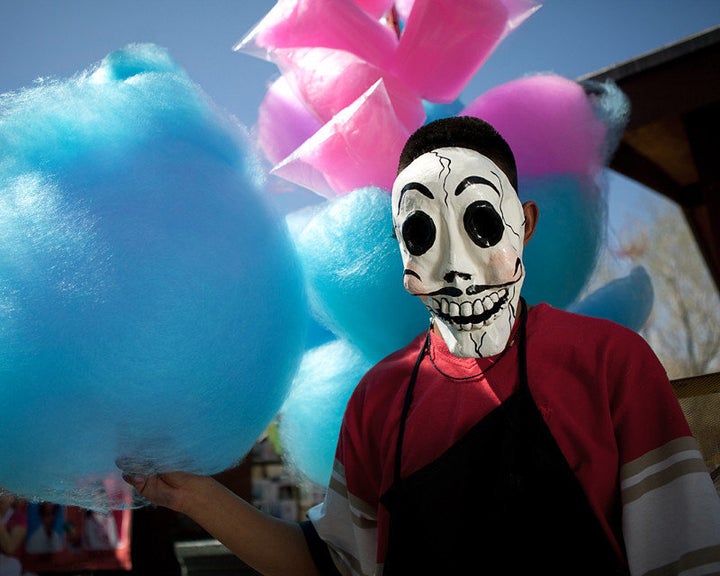 Cuidad Juarez, Mexico has gained a reputation as one of the most violent cities in the world, and yet the most trying circumstances often bring about the human spirit's greatest triumphs. Photographer Monica Lozano works to capture the human stories behind the violent legend.
Lozano, who grew up in Juarez, photographs those who showed unimaginable courage in difficult times. Many of the works tell a story rich with suffering, fear and hope through a single image. In the image below, a woman hides inside of a large wheel. In real life, she tucked herself inside her temporary rubber home for six hours as it travelled the Mediterranean Sea in a ferry. Many of the images in Lozano's work address journeys across the border, showing how fear turns into determination and how innocuous objects become historical relics.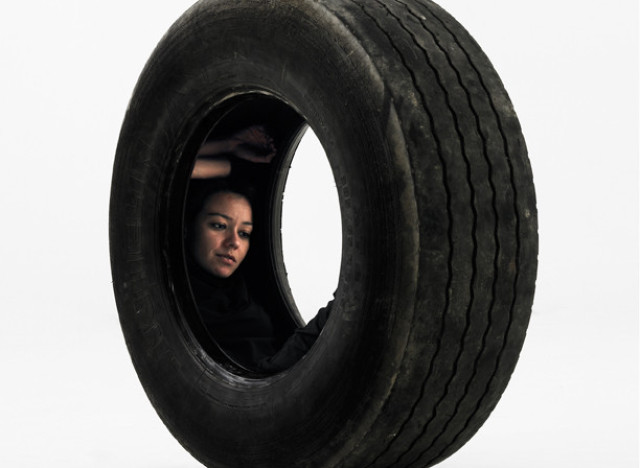 Lozano's photographs provide rich images and stories for a place that so often gets diminished to a news headline. With her photographs of devastating suffering and all the banal moments of in between, Lozano shows that Juarez is more than just a statistic but a city pulsing with human stories. We asked Lozano a few questions about her collection. Scroll down to see the slideshow.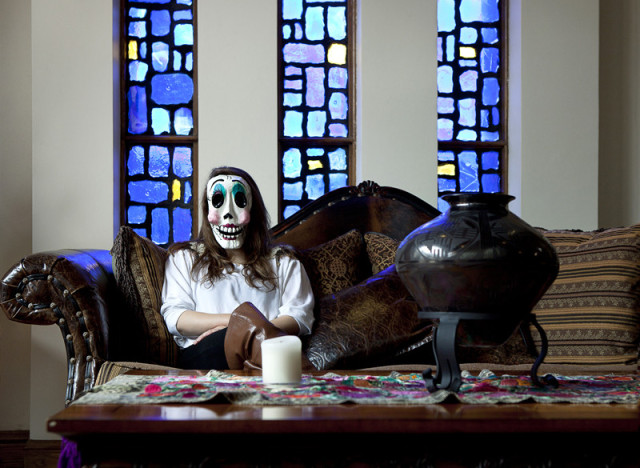 HP: How do you find the stories you capture in your photos?
ML: The stories from "Borders" I researched for about three months while living in Spain. My mother send me a news report from this person that had tried crossing the border hidden inside of a car seat. This intrigued me so much, what people are capable of doing in order to have new life. The courage that they have and how they are willing to risk everything for their goal. I also read books, internet search, spoke to people.
The Juarez 3.11 series are photos of people I know, family, friends or random people on the street that are living in Juarez right now.

HP: What about Juarez would you like us to take away from your work?
ML: I would like people to see that there is another side to Juarez, there is still life going on here, it is not only a war zone like we think it is. The most beautiful aspect of this place is it's noble people that are holding on to what they love in order to continue their lives despite of the situation.

HP: What artists or art work has been influencing you lately?
See Lozano's striking collection below and let us know your thoughts: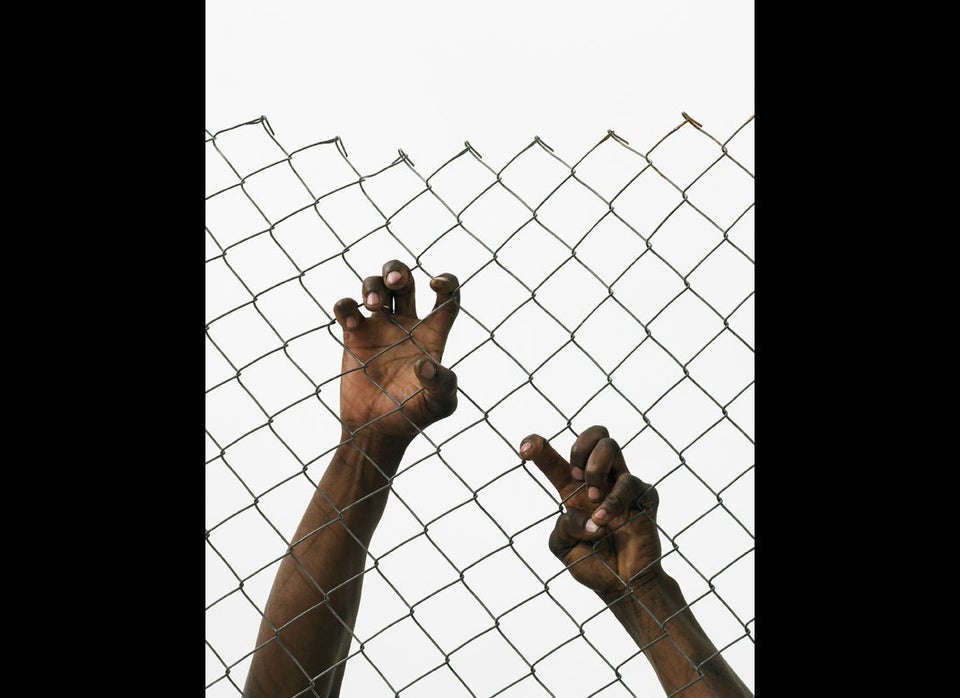 monica
Support HuffPost
The Stakes Have Never Been Higher
Related
Popular in the Community