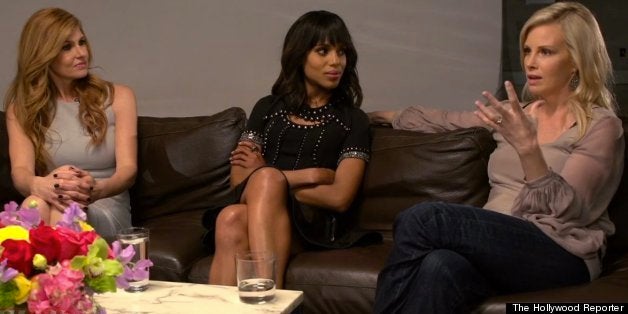 Turns out that even someone as beautiful as Monica Potter has lost out on roles for being "too fat." She shared an anecdote from an audition she went on after having her last child. She said:
I'd just had my last kid, Molly. She's 7 now. And my agents were like, "OK, let's get out there again!" And it takes me a couple years to lose the baby chub. It just does. I gain about 60 or 70 pounds while pregnant. I'm not one of these girls hitting the yoga mat. I like to eat Cheetos, I'm not going to lie. And after I have the kid, I like to have some drinks.

I was pushing like 180 pounds at the time. I'm like, "You guys, I just don't feel physically fit yet." I had my Spanx on and looked like a damn sausage, but I went in and thought I did a really good job. I got home and get the call from my agents. I'm like, "I did good, right?" And they say, "You did great. The problem is you're just …" "I'm too fat." "Yeah, we're just going to wait a little bit." I said, "I already told you this!" The weight thing is a crappy thing to deal with in this town, you know? I'm from the town of "eat drink and be merry, celebrate life." That was a crappy audition and a crappy result. So I just went home and ate some Cheez Whiz.
Connie Britton also addressed the Hollywood focus on appearance, challenging actresses to play characters who are fleshed out and complex and realistic:
I've never had somebody say to me that I needed to look a certain way for a role, but I've always lived in dread of what that would be like. It's our responsibility to play these full-fledged women, and to play women who look like people we actually see in life. It's really more interesting, and I think audiences appreciate it, too.
But, of course, when female actresses do portray these more complex characters, often they face some backlash for it. Anna Gunn spoke about the reactions she got to playing Skyler, Walt's wife on "Breaking Bad":
The thing that I didn't expect was how much people got into the characters, and this incredible backlash against Skyler. I wasn't really aware it was happening until people started telling me, "Your character is a bitch. Did you know that?" And I was like, "I do now!" There were blogs about it, and having a daughter who's 12 -- I know that she's guarded from that stuff at my house, but maybe not at other people's homes -- it became a real area of concern. It was interesting that this gender war broke out -- she's such a bitch, she's nagging with Walt because he's cooking crystal meth. She's ruining all the fun.
More than one of the actresses shared the best career advice she'd been given, but we loved Elisabeth Moss' anecdote most. She said:
I did this miniseries recently, "Top of the Lake," with Jane Campion, and she gave me the best piece of advice I've ever gotten before an audition. We were on the phone, and I was going to be putting myself on tape with the casting director and sending it to Australia. I was so nervous just talking to her. And she said, "You don't have to hit the bull's-eye. Just get the dart on the board." And as an actress, I was like, "Oh my God, thank you!" ... I don't have to come in and give you this fully realized character. I can show you a sketch; an idea. It should be a collaboration.
"You don't have to hill the bull's-eye." That's advice you can apply to much more than acting.
WATCH: The Full Hollywood Reporter Emmy Roundtable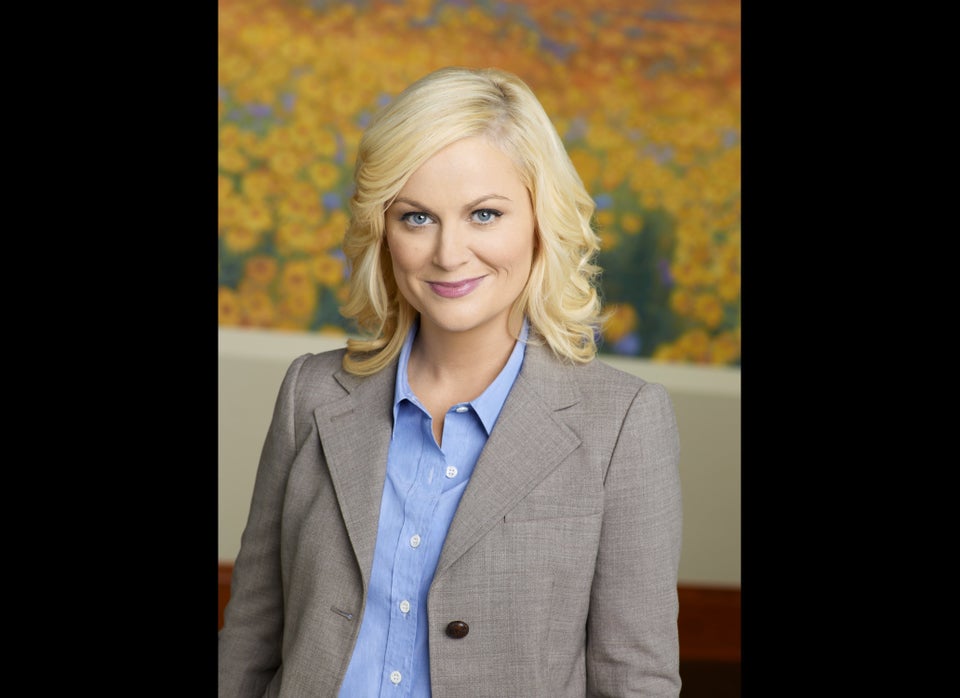 Emmy Nominees 2012
Popular in the Community