A Republican Senate candidate justified her opposition to legislation aiming to correct gender-based pay disparities by arguing that businesses would "steer away" from hiring women out of a fear of being sued.
Dr. Monica Wehby, the pediatric neurosurgeon challenging Sen. Jeff Merkley (D-Ore.), was asked by KGW's Laural Porter on Sunday about her stance on the Paycheck Fairness Act, which Senate Republicans blocked in April. Merkley was one of the bill's co-sponsors.
"What about the equal pay for equal -- for women?" Porter asked. "You said you'd vote against that, and it doesn't seem to go along with what you represent."
"I would absolutely favor any legislation that supports equal pay for women, but this was a flawed piece of legislation," Wehby said. "It did not take into account experience, hours worked, education. I would be concerned that it would make it more difficult for businesses to hire women, because of the fear of lawsuits. They would tend to steer away. And I think that that's an unintended consequence of laws like this that increase regulation and legislation."
Watch Porter's interview with Wehby above.
The bill, which fell along party lines, would prohibit retaliation against employees who share their salary information with each other, compel employers to show that wage differentials between men and women in the same jobs are due to a reason other than sex and would require the Department of Labor to collect wage data from employers, broken down into gender and race categories.
Republicans have variously said the legislation is a "political distraction" and an election-year stunt by Democrats, that existing laws already prevent pay discrimination and that the bill would result in frivolous lawsuits.
The numbers don't appear to bear out Republican fears: Complaints filed with the Equal Employment Opportunity Commission, which handles claims of wage discrimination at the federal level, didn't increase substantially after President Barack Obama signed the Lilly Ledbetter Fair Pay Act in 2009, which was a bill narrower in scope.
Wehby offered a slightly different explanation for her opposition to equal pay legislation in July, saying in an interview with The Oregonian's Jeff Mapes that such a bill would "encourage job creators to look for labor substitution" and would lay on businesses "additional regulations, documentation and other administrative requirements that will have a harmful effect on women in the workplace."
She told MSNBC News last week that "we need to pass legislation that isn't just a guise of equality, but is aimed at ensuring a level playing field," because "women are still undervalued by employers." She added that she'd favor "taking action to resolve any injustices currently present," but didn't explain why she opposed the bill in detail, as she did with Porter.
Merkley's campaign lumped in Wehby's stance on equal pay legislation together with her positions on other issues.
"Monica Wehby supported the Supreme Court's decision to allow women's employers to deny them birth control coverage, she wants more Supreme Court justices who say they'd overturn Roe v. Wade and she thinks equal pay legislation would hurt women," Merkley spokeswoman Lindsey O'Brien said in a statement. "Monica Wehby's shocking belief that equal pay legislation would discourage businesses from hiring women is the latest proof Wehby is out of touch with Oregon, and her lockstep support for the reckless national Republican agenda would hurt Oregon families."
In an email to HuffPost, Wehby's campaign argued that Merkley's comments were hypocritical.
"Another instance of Jeff Merkley saying one thing and doing another," Wehby Communications Director Dean Petrone said. "He says he supports equal pay but he fails to pay women on his own staff equally. It's why Jeff Merkley cannot be trusted."
Before You Go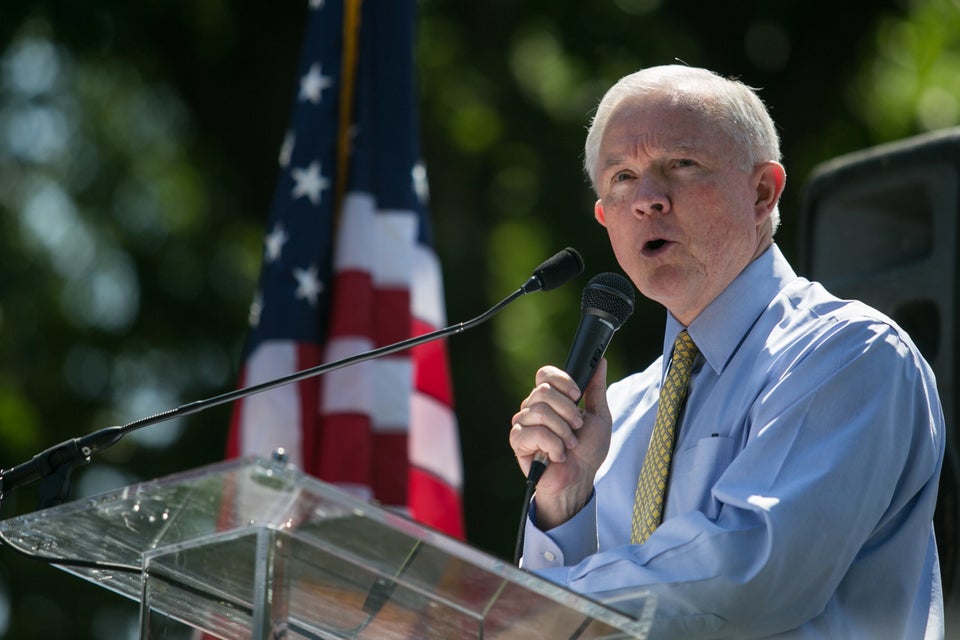 Senate Seats Up For Grabs In 2014
Popular in the Community