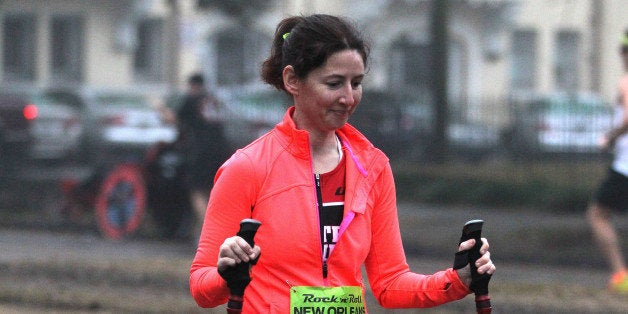 This time last year, the Louisiana native wasn't sure if she'd be able to walk on her own again. In 2012, Koll was hit by an unlicensed driver while riding her bike in preparation for a triathlon, she told The Huffington Post. Her spine was broken, and she had to use a wheelchair.
This year, though, Koll was determined to walk the race alone.
"I'm a veterinarian by trade, but I haven't been able to go back to work, so preparing for this has been my full-time job," Koll told HuffPost. "It's been really, really good to have this to focus on."
Koll said that she's been vigorously training in the last year to gain more strength -- she goes to two hours of physical therapy three days a week, takes a Pilates class twice a week and bikes, walks, swims and cross-trains in between. On Sunday, her hard work paid off when she completed the same half-marathon in just under four hours, according to RunRocknRoll.com.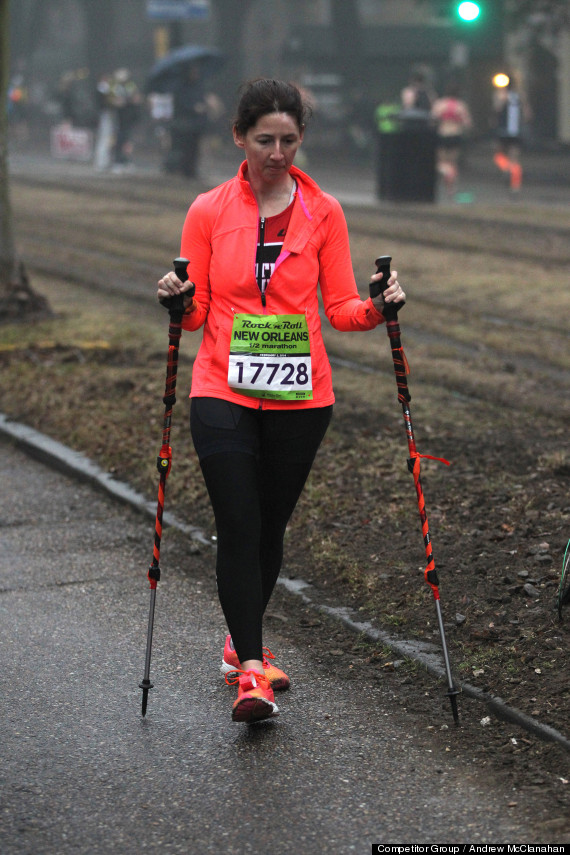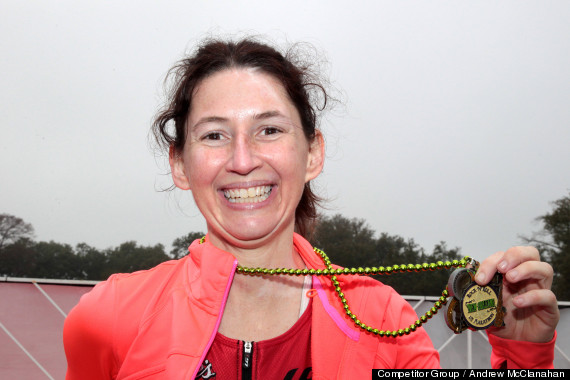 Koll said the past two years have been difficult, but she tries to focus on moving forward.
"There are times that I still get really sad about what happened," she told HuffPost. "Life sucks, and it's not fair and once you accept that, it's a little bit easier to keep on going."
But Zaunbrecher thinks his girlfriend is nothing short of an inspiration.
Koll sometimes worries that the photograph of her and Zaunbrecher from last year is too romanticized. She says they're just a normal couple who have their ups and downs like everyone else. Still, she understands why people cling to the picture and why they follow her story.
"I want people to know if I can do it, so can you. If you were in my position, you'd be doing the same thing," Koll told HuffPost. "And always, always cherish what you have."
REAL LIFE. REAL NEWS. REAL VOICES.
Help us tell more of the stories that matter from voices that too often remain unheard.
BEFORE YOU GO
PHOTO GALLERY
11 Inspiring Olympians