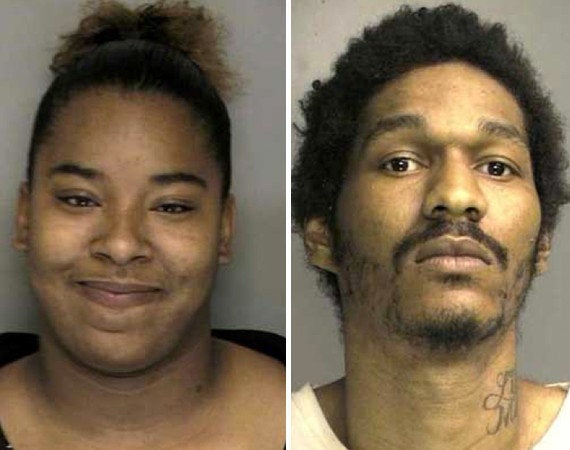 Monique Lynch, mother of deceased 7-year-old Genesis Sims, pleaded guilty to child abuse causing death and was sentenced to 27 years in prison over the death of young Sims. The body of 7-year-old Sims was found decomposed in a basement crawl space of a Monumnent, Colorado home, a home that Lynch and the girl's father, Hanif Sims, shared when Sims died.
According to the arrest affidavit that the Colorado Springs Gazette obtained, Genesis was likely beaten and allowed to linger near death for two days before being possibly buried alive.
The Denver Post reports that Hanif Sims, the father, allegedly punched Genesis in the chest. Upon her body going limp from the chest blow, Hanif Sims then wanted to dissolve her body in an acid-filled bathtub, The Denver Post reports. The father only changed his mind about the acid-bath after he read on the Internet that he needed a plumber's license to buy the acid.
Genesis Sims body was found wrapped in plastic by workmen digging a pit for a sump pump in the then vacant home in 2010 where the mother and father admitted to burying her, according to Fox31 and The Denver Post.
However, since the discovery of the gruesome death of Genesis Sims in 2010, the mother and father have blamed each other for the death of their daughter, according to The Denver Post.
At first, in a jailhouse interview, Hanif Sims told detectives that Lynch beat their daughter with a belt because she had soiled herself and claims that he told Lynch to stop because she had disciplined the girl enough, 7News reports. The father then claims he left the house for about an hour and when he came home, their daughter was dead in the bathtub. Sims goes on to claim that Lynch even dug the hole and buried the young girl's body in the basement.
But as 7News reports, Lynch told investigators in her arrest affidavit that she never abused Genesis and that she never even spanked her.
Lynch told the judge before her sentencing, "I want to take full responsibility because I know I could have done something more to save her," 7News reports. Lynch was originally charged with first-degree murder, but that charge was dropped in a plea agreement where Lynch will testify against Hanif Sims, the father in his upcoming trial.
The Denver Post reports that Hanif Sims, the father, is scheduled to be tried for first-degree murder in October and Lynch will testify at his trial. Lynch claims that Sims beat their daughter regularly and will testify to that in his upcoming trial, 7News reports.

Calling all HuffPost superfans!
Sign up for membership to become a founding member and help shape HuffPost's next chapter