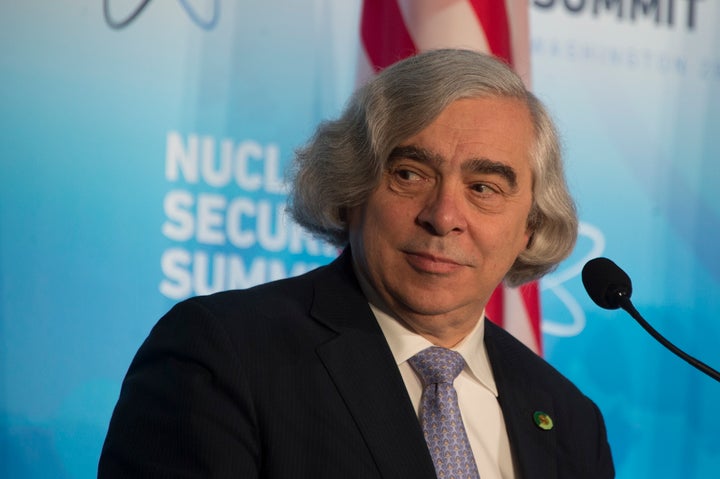 NEW YORK ― United States Secretary of Energy Ernest Moniz on Monday slammed Congress for failing to pass the kind of sweeping climate legislation needed to transform an economy heavily addicted to planet-warming fossil fuels.
Speaking at the opening ceremony of New York City's annual Climate Week, Moniz said the country needs a wide-ranging policy aimed at slashing carbon emissions across the whole economy.
"In the United States, we need Congress to step up and give a legislative underpinning," Moniz said at the event, hosted at the TimesCenter in Midtown Manhattan. "I really believe economy-wide climate legislation is coming this decade."
Also during his speech, Moniz hailed President Barack Obama's Clean Power Plan, which targets carbon emissions from utility companies, as a positive step. The Environmental Protection Agency finalized the plan last August, but the Supreme Court in February blocked the regulation from moving forward.
Moniz warned, however, that a more holistic policy, with a clearer mandate from Congress, was needed to spur investors to tap a clean energy market that U.S. Secretary of State John Kerry said could be worth trillions.
"Electricity is the first sector we see being decarbonized," Moniz said. "But we also have to do transportation. And we have to do industry."
Without drastic cuts to carbon emissions belched by power plants, automobile tailpipes and farms, the world risks warming past 2 degrees Celsius, or 3.6 degrees Fahrenheit, above pre-industrial levels. At that point, scientists predict polar ice will melt at a breakneck pace, causing sea levels to surge and climate patterns to change dramatically. Violent, unpredictable weather, devastating droughts and wildfires are expected to increase in frequency and ferocity.
But making those carbon cuts needs to factor in the people who depend on fossil fuel industries for employment. Ignoring the economic plight of coal communities, for instance, could become politically disastrous, Moniz said.
Already, Donald Trump ― the climate change-denying Republican presidential nominee, who has threatened to shut down the EPA and pull out of the historic global climate treaty signed in Paris earlier this year ― has made strong appeals to out-of-work miners, promising to scrap environmental regulations, like Obama's Clean Power Plan, that make coal, by far the dirtiest fuel, too expensive.
"We cannot ignore the distributional issues," Moniz said. "In this transformation, some lose jobs and some gain jobs. More jobs are being created, but not in the same place and not with the same people."
Failing to provide new pathways to prosperity, such as the job-training programs proposed by Democratic nominee Hillary Clinton, could dim the prospects for any wide-ranging climate policy, he added.
"Not only is it the right thing to do to address these issues, I think it's a must-do for accelerating the transformation," Moniz said. "Bluntly, the political headwinds will be much greater if we do not address these distributional issues of energy access and jobs in this country."
Despite opposition from the Republican Party, the 71-year-old nuclear physicist said he remains hopeful that logic will prevail.
"We have to get there. I think we will get there," he said. "I'm a physicist, so I'm optimistic it'll happen. I believe in rationality. I believe in the laws of physics. Therefore, it'll have to happen fairly soon. Trust me."
Support HuffPost
The Stakes Have Never Been Higher
Before You Go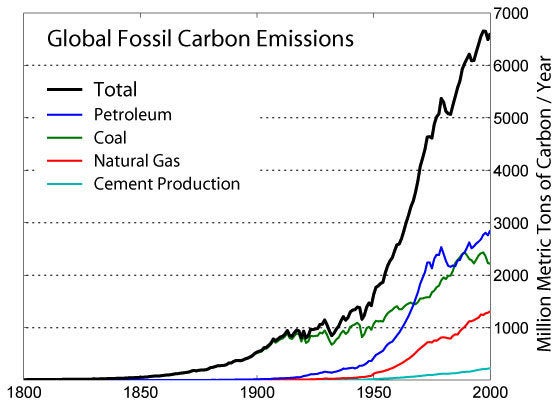 How Scientists Know Climate Change Is Happening
Popular in the Community