You've heard of cat burglars, but what about monkey robbers?
Surveillance footage obtained by Newsflare shows the monkey had a sneaky M.O.: First, the perp primate hurled a guava inside the shop. Then, the critter barged inside on the pretext of getting it back.
At first, the monkey went ape and attacked an employee. Then it sat for almost 20 minutes inside the store before opening a cash drawer and taking the money.
The store owners did try and negotiate with the sneaky simian, a staff member said, according to Newsflare.
"We also tried offering him a banana, but he perhaps knew he could buy truckloads of banana with those piece of papers," a staff member told the person who uploaded the video.
There are no reports if it has been taken into custody or if police have any suspects.
Related
Before You Go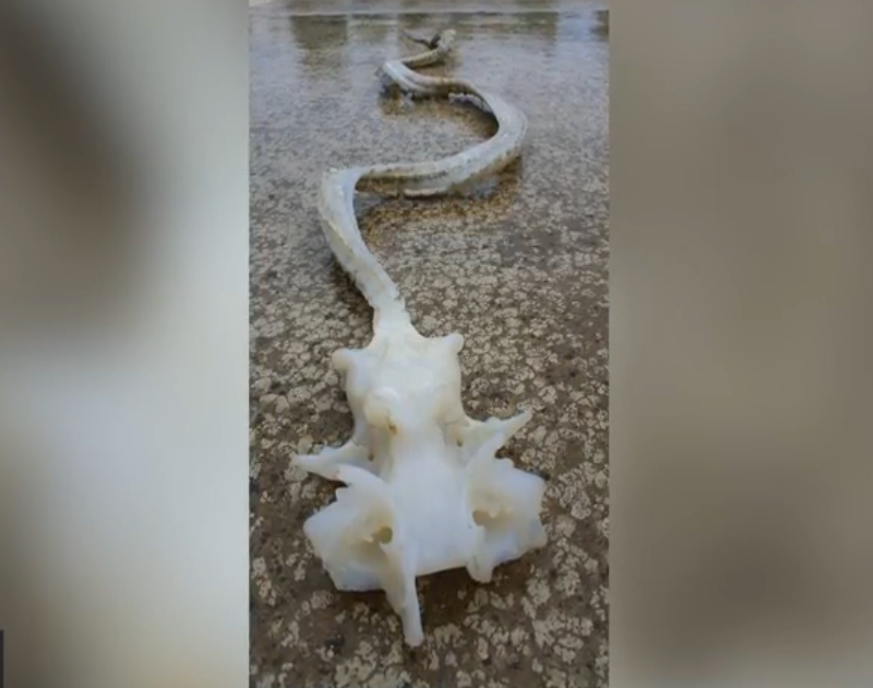 Animals In The News
Popular in the Community