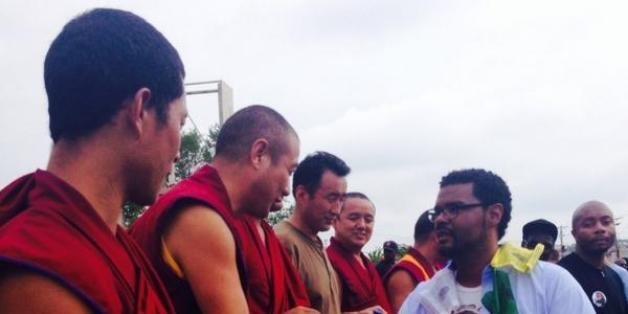 The fatal shooting of unarmed teenager Michael Brown on August 9 has sent shockwaves not just through the nation, but throughout the globe. Photos of the clashes between protestors and police in Ferguson, Missouri, could be easily mistaken for a war zone, as tear gas, molotov cocktails, and tanks fill the town's streets.
The situation is so dire that a group of Tibetan Buddhist monks have reportedly traveled to Ferguson all the way from India, where they live in exile, in order to advocate for justice for Michael Brown, according to Alderman Antonio French.
Amy Nelson, contributing editor of Animal New York, added, "Amazing scene here at QuickTrip: exiled Tibetan monks here & people are in awe, hugging them, wanting photos."
The monks joined the protestors and stood with their hands up, the gesture for surrender that has become the rallying symbol for those demanding justice for Michael Brown.
Grant R. Doty, a civil liberties attorney from St. Louis, posted photos of people shaking hands with the monks.
Response to the monks' presence has been moving.
@AntonioFrench This photo makes me weep. May we all be at peace with each other. May there be justice for all.

— Tracy Seeley (@tracy_seeley) August 17, 2014
Let's hope that Ferguson takes heed of their important message of peace and justice.
Related
Before You Go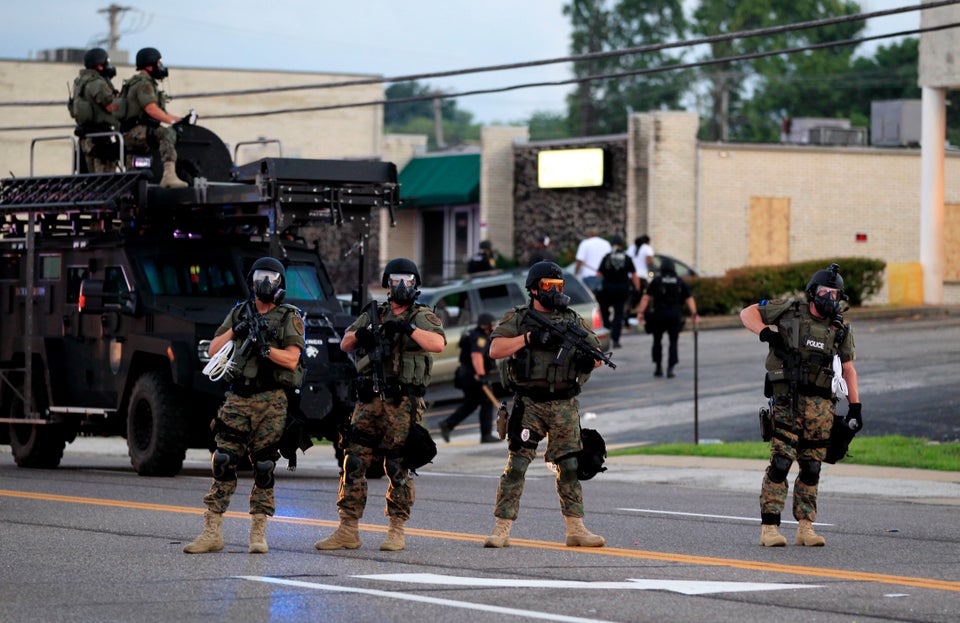 9 Powerful Photos That Show Ferguson Was Pretty Much Treated Like A War Zone