Chances are at some point in your life, you've been told that your outfit is too "matchy-matchy." Though this is usually perceived negatively, this season it should be taken as a compliment. In fact, wearing a monochrome look has never been more appropriate, with bold colors and prins reigning supreme.
Whatever your color of choice may be, it's all about mixing and matching a balance of tones. The key is to wear a lighter shade of the hue on the top or bottom, one that's a bit muted so you really don't look like someone poured a bucket of paint over your body. Try a royal blue printed skirt with a chambray top and touches of sapphire accessories. Or why not pair a mint green blouse with even lighter mint green denim?
Summertime monochrome calls for hot pinks, minty greens and primary blues. Of course, all-white or pastels are always an option, with hints of ivory or cream to streamline your ensemble.
Whatever your favorite shade is this season, we've got several options that fit the monochrome mold.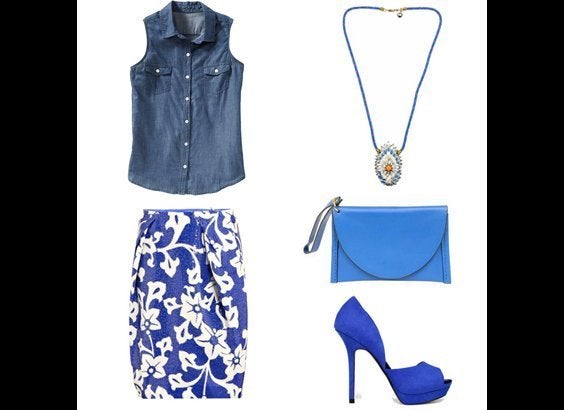 Shop Monochrome
Related