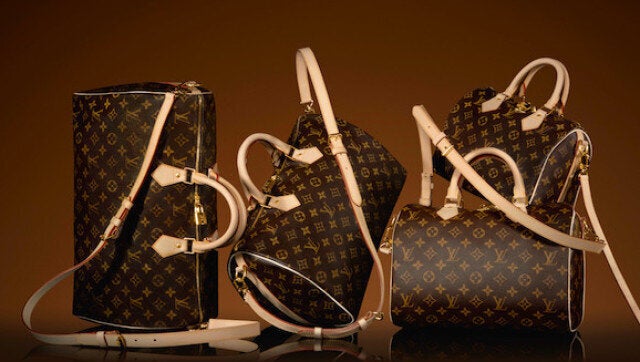 Monogram is back in a big way with the return of the personalization trend. Whether it's fashion items, travel or home style, putting your own stamp on your style -- literally -- is hot all over again.
When it comes to fashion, classic crew-neck knits with initials woven into the mix are making the rounds. If you're not able to find a retailer, any embroidery shop or tailor can likely customize something you already have. Pick a pretty or pop color, either in classic wool, cashmere or cable-knit. But it's jewelry of all kinds that is most popular on the fashion scene this season. Virtually every retailer has something to offer to work it into your look. For a clean and timeless style, Tiffany has a range of necklaces in a variety of metals and styles. Fashion pieces can be found at stores like Nordstrom and Bloomingdale's.
For personalized travel items, Louis Vuitton's luggage collection has the option. But if you've already got a great suit case you can find luggage tags with letters either single or grouped together. Kitson's online store has a fun set in bold colors -- you won't miss your bag as it makes its way through baggage claim with it. Monogram scarves of all types of knits can also be found for taking on the go. There are even monogram beauty compacts -- Etsy.com has the best selection found online.
The chic place this trend is turning up is in home décor. Wood letters, classic monogram pillows, bedding and throw blankets are everywhere. The key to working the trend is to keep it simple with a piece or two. You don't want to go as far as have the painting of yourself over the mantle, but a few good initials here and there can look fresh long after the trend dies down in the coming years.
Tech accessories and other products can also be found with this personal touch. Smartphone cases in a bunch of styles and colors can be found online at shops like Zazzle.com. Journals, spiral notebooks, note cards and date books are always a classic. Kate Spade has a cute set online, while most paper shops will custom add it to card stock and paper.
Numbers are also on trend if you're not feeling the monogram vibe and can be found in the same categories above and many retailers. The cool thing about both elements in fashion and style is that it rarely ever truly goes out. It's been on the fashionable scene since the Middle Ages. What's old is always new again.
To check out Condiment's favorite monogram picks and the rest of this week's edition, visit www.getcondiment.com