 "As long as consumers have wrinkly clothes, they won't let a board game piece affect their purchase of small appliances like irons," Scott Pollard, marketing director at iron manufacturer Rowenta, told The Huffington Post. The New Jersey-based company has nearly 20 percent of the U.S. market for steam irons.
Rowenta also said it would use the news as an opportunity to lure people back to the old-fashioned device. It plans to give away 10 Monopoly board games with the iron token and 10 real irons before the piece is discontinued, a spokeswoman said.
Though Rowenta maintained the vote -- Hasbro chose which piece to replace based on a Facebook contest -- would have little effect on sales, the contest reflects modern times and changing tastes. People are less willing to ironing, and retailers have responded. Witness the rise of no-wrinkle pants, Slate points out.
"I buy clothes that are less likely to wrinkle or worse," said Lara Naaman, a 38-year-old video producer who lives in Brooklyn, N.Y., and can't stand ironing. As for clothing that requires pressing, she said, "I wear them once and they hang in my closet, all wrinkly, and I never wear them again."
Hasbro made much the same point in a press release on the game piece change: "Despite being an integral part of life when the token was added to the game in the 1930s, the iron has fallen out of favor with today's fans and will be retired from the game."
In the Facebook contest, Monopoly fans voted on which piece to eliminate and which new one would take its place. Among the choices for the new piece were a robot, a diamond ring, a helicopter and a guitar, as well as the cat.
Instead, shoppers have been snapping up garments made from that stiff, treated material that can be worn for hours without developing even a crease. A senior manager in men's furnishings at Brooks Brothers told The Wall Street Journal earlier this year that "90 percent of customers now buy the non-iron shirt."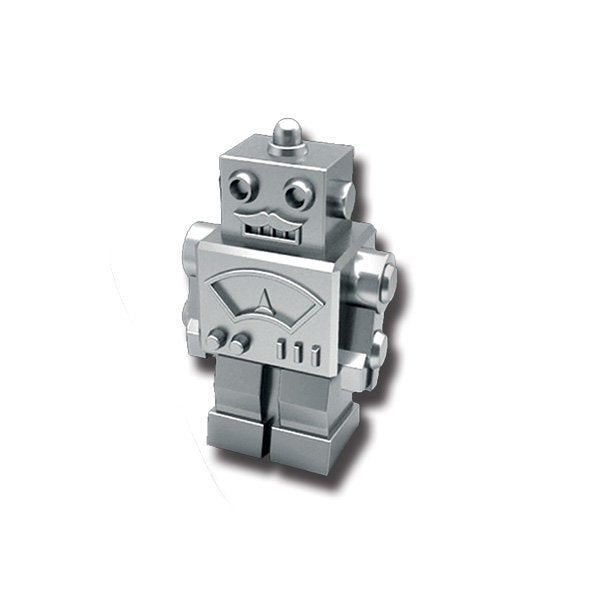 Options For The New Monopoly Piece
Popular in the Community