Rich Uncle Pennybags apparently likes to spend his free time at Senate hearings.
A person dressed up like the iconic monocled Monopoly mascot (who, in the game, does not actually wear a monocle) was seen sitting in the audience during the Senate Banking Committee hearing on the Equifax data breach on Wednesday.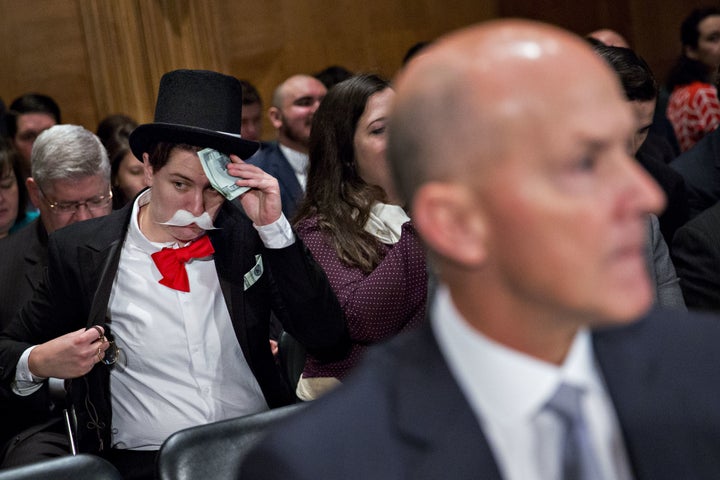 Amid former Equifax CEO Richard Smith's testimony, many photos with the mysterious Rich Uncle Pennybags in the background cropped up on social media.
The mascot's appearance was the work of Public Citizen, a nonprofit advocacy organization that identifies itself as standing up to "corporate power" and holding the government accountable. They took credit for Pennybags' appearance and tweeted that the intention behind the mascot's presence was to say that "forced arbitration gives Equifax a monopoly over our justice system."
Additionally, Amanda Werner, a campaign manager for Public Citizen, tweeted a photo of herself as the Monopoly man with the following explanation: "The Monopoly Man is here to raise attention to Equifax's get-out-of-jail-free card, forced arb."
"Forced arbitration gives companies like Wells Fargo and Equifax a monopoly over our system of justice by blocking consumers' access to the courts. The [Congressional Review Act] resolution striking down the arbitration rule is a virtual get-out-of-jail-free card for companies engaged in financial scams. It should not pass go."
Werner told HuffPost that their appearance definitely "made the Equifax folks around me pretty uncomfortable."
One senator was nervous about possible "antics," Werner said, adding that "people were waiting for me to do something to get kicked out," but that that was obviously not the intention of the outfit. It was to "call attention [to forced arbitration], not cause a ruckus."
Additionally, Werner said they chased down Smith as he was leaving the hearing in an effort to give him a bag of money.
"He kept walking... forcefully," they said.
This article has been updated to note that the Monopoly man doesn't wear a monocle.
Before You Go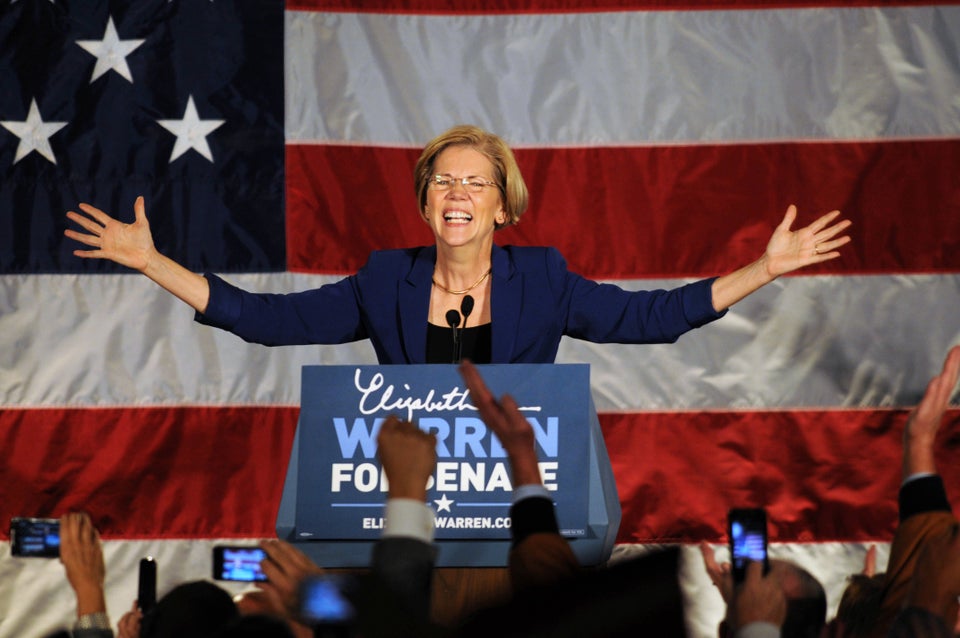 Women In The U.S. Senate
Popular in the Community