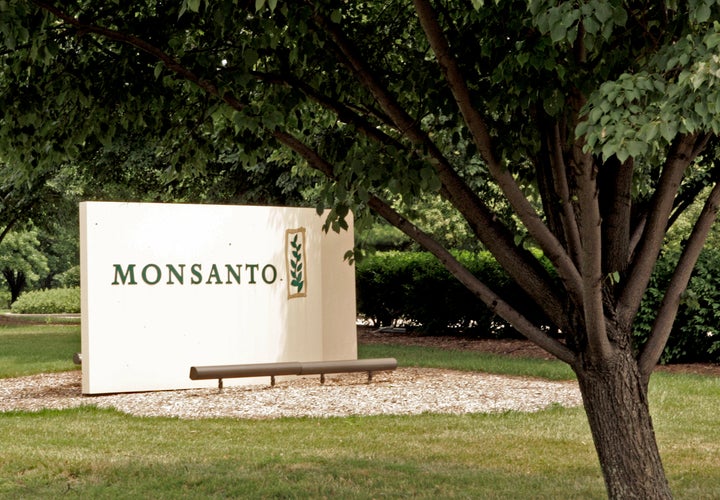 WASHINGTON -- Global agribusiness giant Monsanto is under federal investigation for using cash incentives to persuade distributors to use Roundup, the world's top-selling weedkiller.
Monsanto announced Wednesday the company would cooperate with the Securities and Exchange Commission's probe of its "customer incentives" programs and a subpoena for documents pertaining to the sale of Monsanto's glyphosate products in fiscal years 2009 and 2010.
The US-based company has allegedly been offering distributors up to $20 per acre to use Roundup, as well as Roundup Ready seeds, which have been genetically modified to resist the glyphosate-based herbicide.
The announcement came as the agricultural biotechnology giant reported a 77 percent jump in net income, an increase attributed mostly to the strength of its core seeds and genetic traits businesses.
"We made significant changes to our business this year, and those changes resonated with our customers," said Hugh Grant, Monsanto's president and chief executive officer, in a statement. "We earned their business and achieved what we set out to achieve: unit volume growth in our core crops, a successful implementation of our agricultural productivity strategy and sustained cost-discipline across our operations. That positions us well for the coming years and the mid-teens earnings growth opportunity we see for this company."
Net income attributable to Monsanto Company for the third quarter, which ended on May 31, rose to $680 million at $1.26 per share, from $384 at 70 cents per share a year earlier.
The agribusiness giant also raised its full-year ongoing earnings guidance to $2.84 to $2.88 per share, from $2.72 to $2.82 per share
Net sales increased 21 percent, to $3.59 billion, up from $2.96 billion in 2010.
When questioned about the SEC's probe on a Wednesday conference call with reporters, Grant declined to comment in detail, but he assured reporters Monsanto was taking the investigation seriously.
"Out of respect for the SEC and their processes, there's really not a great deal I can say at the moment," said Grant, according to a report by the Associated Press. "It's focused on (Roundup) and it's focused on our customer incentives and it's focused on the 2009-2010 time frame, and we are - it's early days, but we are, we're just starting document production and we are cooperating to our full ability."
Monsanto is also currently being investigated by the U.S. Department of Justice for a possible violation of anti-trust laws regarding its dominance of the genetically-engineered seed industry.
Popular in the Community