This spoof of Monsanto, the company that seems to have a stranglehold on agricultural seed production, doesn't pull any punches. It casts the company as proudly at odds with both nature and God, picking up where both leave off.
"At Monsanto our fruits and vegetables, much like Spider-Man, are genetically engineered to withstand nature's Hitler-esque assault on our food."
Take a look at the fake ad above and let us know your reaction in the comments.
Related
Before You Go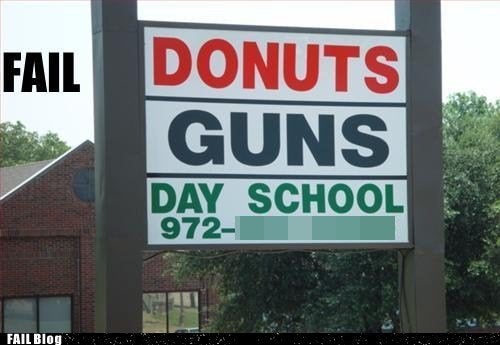 Places That Also Sell Guns