WASHINGTON — Monsanto says its net income increased 22 percent in the second quarter on strong sales of its biotech seeds.
The agricultural products company boosted its full-year earnings guidance, citing its strong performance in the first two quarters.
The news of the profit boost comes as critics slam lawmakers for including in legislation a provision, dubbed the "Monsanto Protection Act," that would shield the company from lawsuits over health risks related to genetically modified seeds, according to CBS News.
Critics claim the provision would put the company and other similar firms above the law by eliminating officials' ability to block the sale of the seeds even if they prove dangerous to consumers, according to CBS.
The St. Louis company says it earned $1.48 billion, or $2.74 per share in the three months ended Feb. 13. That compares to earnings of $1.21 billion, or $2.24 per share, a year ago.
Revenue climbed 15 percent to $5.47 billion.
Analysts polled by FactSet expected Monsanto to report earnings of $2.56 per share on sales of $5.27 billion in revenue for the quarter.
Monsanto has dominated the bioengineered-seed business for more than a decade. In recent years the company has focused on growing business in emerging markets like Argentina, Brazil and other Latin American countries.
Related
Before You Go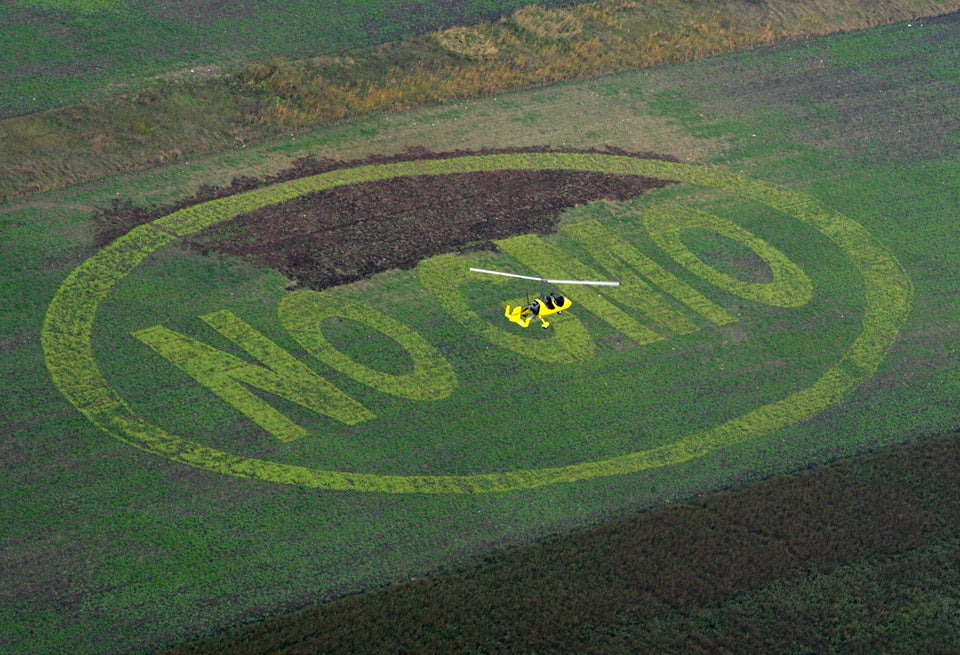 GMO Protests
Popular in the Community