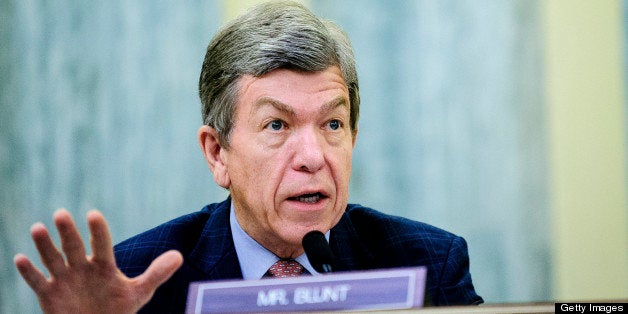 WASHINGTON -- Senate Republicans objected to an attempt Thursday to repeal a controversial provision, informally dubbed the "Monsanto Protection Act," that could allow seeds deemed unsafe to be planted regardless of judicial order.
The provision was quietly slipped into law earlier this year and generated a firestorm once its substance became known. During debate on the farm bill Thursday, Sen. Jeff Merkley (D-Ore.) offered an amendment that would have repealed the measure, but it was blocked by Senate Republicans, led by Roy Blunt (R-Mo.).
Earlier on Thursday, in an interview with The Huffington Post, Blunt said that the point of the provision was to protect farmers who had already purchased seeds that were later deemed unsafe. "I was raised -- my mom and dad were dairy farmers. Once you've made a decision to plant a crop for that year, you can't go back and undo that decision," he said.
Requiring Monsanto or other seed companies to compensate those farmers for lost income wasn't a viable strategy either, the senator said, if the seeds had previously been permissible. "You can't sue them for selling a crop that the federal government said is OK to plant," he said.
The provision specifically allows the secretary of agriculture to block a judicial injunction and allow planting of particular seeds.
According to Blunt, the U.S. Department of Agriculture has called the provision redundant. "All that did was repeat authority that the secretary in a hearing the other day, before the Agri[culture] Approp[riations] committee the other day, said he already had. And it didn't require the secretary to do anything that the secretary thought was the wrong thing to do. Which is one of the reasons I thought it was fine," the senator said. "I checked with USDA, or my staff did, and USDA said, 'You know, we don't think you need to do that because we can already do it.' The other view of that was, Well, if you can already do it, then it makes everything come together, it's OK to restate authority they already had."
Still, Agriculture Secretary Tom Vilsack "has asked the Office of General Counsel to review this provision to determine if it is enforceable," said Courtney Rowe, a USDA spokeswoman.
Meanwhile, Merkley's repeal effort has seen an outpouring of grassroots support. A petition announced by his office on Sunday has already garnered more than 130,000 signatures, and backing for the idea extends well beyond his Oregon constituents. A petition put out by Food Democracy Now, which organized a protest at the White House shortly after the "Monsanto Protection Act" became law in March, has also garnered close to 100,000 signatures, and a petition introduced on Wednesday by CREDO Action, an online progressive group with some three million members, has gathered almost 120,000.
"That's big for us, the fact that it went from zero to 100,000 just in 24 hours," Becky Bond, the head of CREDO, told HuffPost on Thursday. "People are really passionate about this issue. A lot of time, people feel helpless with regard to corporate decisions," she added. "The fact that there's someone in the Senate who's fighting for this is exciting to people, and they're eager to get their names on it."
A Merkley aide told HuffPost that the senator would again press for a vote on his repeal amendment next week, when the Senate returns from the Memorial Day break.
Bond said CREDO will be escalating the campaign over the Senate recess to increase pressure on senators to allow the measure to receive a vote during consideration of the farm bill.
Blunt argued that the agriculture secretary's use of his authority to overrule a bar on seed use had previously saved the sugar beet crop during a 2010 and 2011 battle over Monsanto seeds, which Monsanto ultimately won.
"If the secretary hadn't taken action and let those crops be harvested while he appealed," said Blunt, "95 percent of the sugar beet crop in the country would have not gotten harvested. Which would have raised food prices dramatically -- that's one bad result -- but it would have also put all of those farm families who had planted that crop in a situation where they had no crop to harvest and couldn't pay the loan. And not [just] the federal one, they couldn't pay the local one either."
Also on Thursday, the Senate voted overwhelmingly against another amendment to the farm bill that would have let states decide if they wanted to require food manufacturers to label products that contain genetically modified ingredients. The vote was 71 to 27.
"The concept we're talking about today is a fairly common-sense and nonradical idea," said Sen. Bernie Sanders (I-Vt.), who sponsored the genetic modification amendment, in a statement just before the vote. "All over the world, in the European Union, in many other countries around the world, dozens and dozens of countries, people are able to look at the food that they are buying and determine through labeling whether or not that product contains genetically modified organisms."
A similar amendment introduced by Sanders last year was also voted down. He has promised to keep fighting for the measure.
UPDATE: 7:40 p.m. -- A Merkley aide responded to Sen. Blunt's argument:
"Senator Blunt is right that USDA does currently have the authority to issue temporary permits when a court orders the agency to go back and do further environmental review of a seed strain, but the important distinction is that this policy rider requires USDA to issue temporary permits for the sale and planting of these seeds. The language in the CR [the continuing resolution that contained the provision at issue] says USDA shall (i.e. must, no discretion allowed) issue temporary permits. It basically orders USDA to ignore the courts rather than allowing USDA to use reasonable discretion to decide on a case-by-case basis when it is appropriate to allow farmers to continue planting, and when it is not."
Related
Before You Go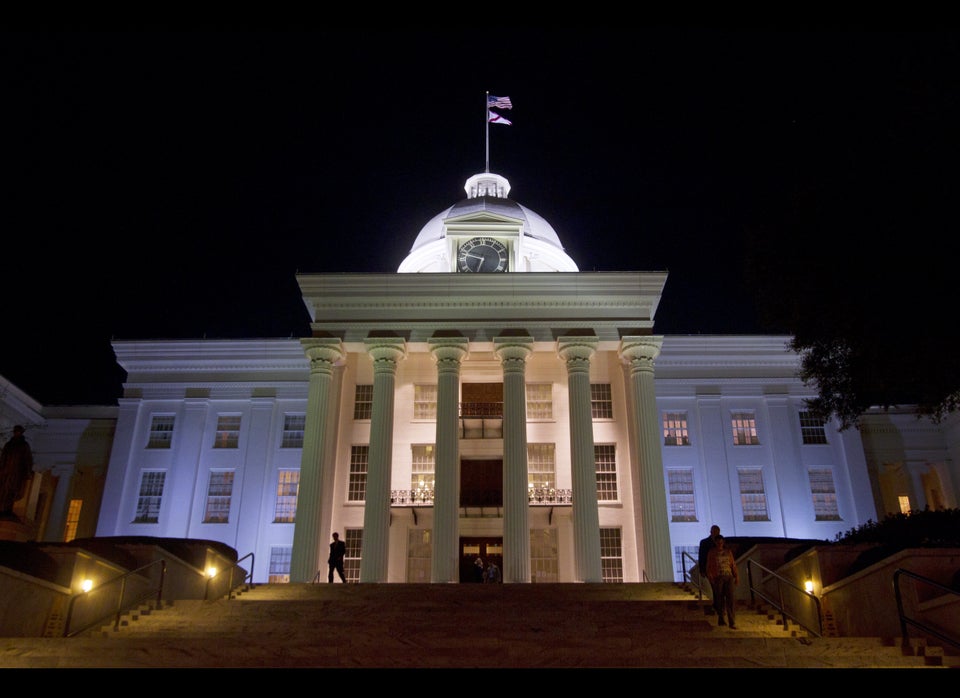 U.S. State Capitol Buildings
Popular in the Community