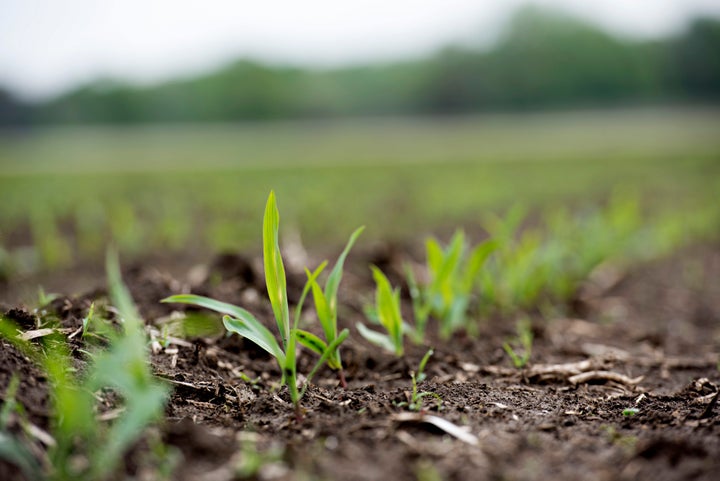 Monsanto's bid to buy pesticide rival Syngenta is officially dead.
The biotech seed giant said Wednesday that its Swiss competitor rejected its offer for the fourth time -- this time, for about $47 billion -- because it failed to meet Syngenta's "financial expectations."
In a statement, Monsanto said it plans to focus on its stand-alone business, though it's unclear whether the company will consider making a fifth, larger bid. A spokesman was not immediately available to comment.
"Without a basis for constructive engagement from Syngenta, Monsanto will continue to focus on its growth opportunities built on its existing core business to deliver the next wave of transformational solutions for agriculture," the company stated.
The merger would have transformed the agricultural business by creating an industry Goliath out of the two firms, allowing Monsanto to gain a foothold in the chemical industry it's spent the last two decades distancing itself from. Syngenta's vast portfolio of pesticides would have made Monsanto into a one-stop shop for farmers.
As an added perk, merging with Syngenta would have cleared the way for Monsanto to slash its tax bill by moving its headquarters to the U.K., where corporations are taxed at a lower rate.
"This has been quite the soap opera," Patty Lovera, assistant director at the food industry advocacy group Food & Water Watch, told The Huffington Post.
Both companies are already known for their aggressive patenting of seeds and chemicals, as well as their vicious treatment of critics questioning the healthfulness of their products.
Founded in 1901 in St. Louis as a producer of chemicals such as Agent Orange, Monsanto was dubbed the "world's most evil company" in 2013. Notoriously litigious, the firm has sued everyone from farmers who save its seeds -- the company ferociously defends its patents -- to European food regulators who refuse to legalize its products.
Syngenta, too, has sued to protect its so-called "Terminator" patents, which force farmers to buy new seeds every year. By saving or replanting old seeds, the farmer violates the company's patent rights. Moreover, the firm has been plagued by accounts of its own unscrupulous behavior. Last year, The New Yorker profiled biologist Tyrone Hayes, whose research found that Atrazine -- an herbicide sold by Syngenta -- caused sexual abnormalities in amphibians. Hayes believed the company was surveilling him.
"Syngenta was pretty infamous for its treatment of folks who dared to question its chemicals and Monsanto is pretty well known for its practices," Lovera said. "Having that entity get even bigger is not the direction we want to move in."
Syngenta did not respond to a request for comment.
Popular in the Community