Parenting experts aren't too pleased with Mattel's "Monster High Clawdeen Wolf" doll, which they claim is teaching children a few problematic lessons about body image.
Clawdeen's bio explains that she's a 15-year-old werewolf, "a fierce fashionista with a confident no-nonsense attitude. I'm also gorgeous, intimidating, and absolutely loyal to my friends."
And her Freaky Flaw? "Freaky Flaw: My hair is worthy of a shampoo commercial and that's just what grows on my legs. Plucking and shaving is definitely a full time job but that's a small price to pay for being scarily fabulous."
The doll is usually picked up by 5-to 7-year-old girls and marketed toward tweens and teens.
Psychologist Dale Atkins told "The Today Show," "When we have these ridiculous models -- sexualized children, and horses with long eyelashes that are flirtatious and all of that -- it sets up this ideal of beauty and body image that kids have to pay attention to because they can't not pay attention to it. And they feel less good as they're trying to develop a good sense about their own bodies."
However, Margaux Vega, a spokeswoman for Mattel told "Today," "Monster High is all about celebrating your imperfections and accepting the imperfections of others. Clawdeen Wolf is the teenage daughter of a werewolf. In the webisodes, she has to shave and wax and pluck between classes. Girls of a certain age know about the embarrassment of unwanted hair in unwanted places."
And Senior Public Relations Manager for Toys R' Us Bob Friedland told FOX411 that Clawdeen is super popular: "We haven't had any complaints from parents, customers who are buying this doll are very happy with the product and we cannot keep the dolls on the shelves."
Take a look at Clawdeen and tell us what you think.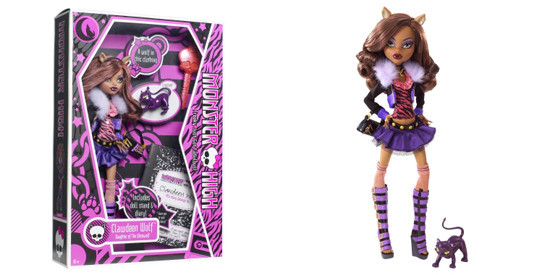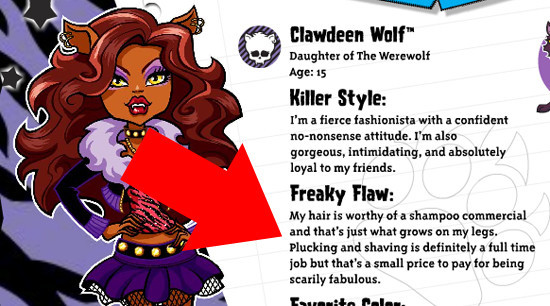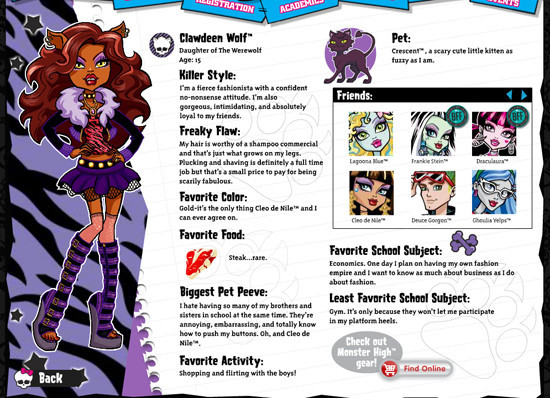 Related