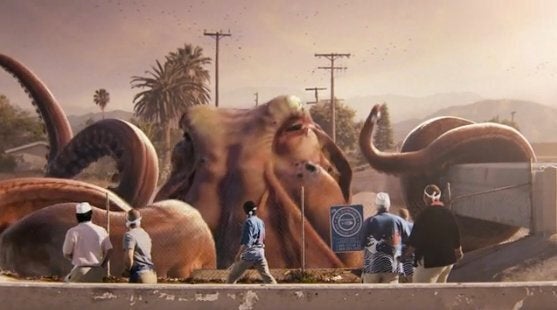 Filmaker Daniel Blank's recent short film is both awesome and a bit off the rails -- it's about sushi chefs that battle scary giant sea monsters. It all starts when a sushi chef gets increasingly frustrated at his customer for committing various sushi faux pas such as asking for a fork and requesting more soy sauce. Then a massive octopus tentacle emergences from the sink drain and chaos breaks loose. Nearby sushi chefs gather and a great war begins between man and the sea.
"The combination of sushi chefs, sea monsters and strip malls just seemed like a clear movie premise, and one I desperately wanted to see," filmaker Daniel Blank tells Wired.
We'd totally support a feature-length film with this premise.