Every so often, Mother Nature shows off her raw and unforgiving power.
Despite numerous beaches being closed, lifeguards were kept busy, rescuing dozens of people and issuing hundreds of warnings, the Honolulu Star-Advertiser reports.
The historic event also wreaked havoc on oceanfront properties, including a home on Oahu that all but toppled into the ocean.
If Monday's pounding swell wasn't enough, the National Weather Service warned Wednesday that another followed close behind. On north-facing shores, surf was forecast to rise rapidly from Wednesday and reach heights of 40 to 50 feet through Thursday.
But the potentially perilous one-two punch had the Hawaii surf community abuzz.
Just two weeks after being forced to call off the legendary big wave surf contest "The Eddie" because of unfavorable conditions, event organizers gave the contest a green light for Thursday. If conditions were to hold up, it would mark the first time the prestigious event has run since December 2009.
Related
Before You Go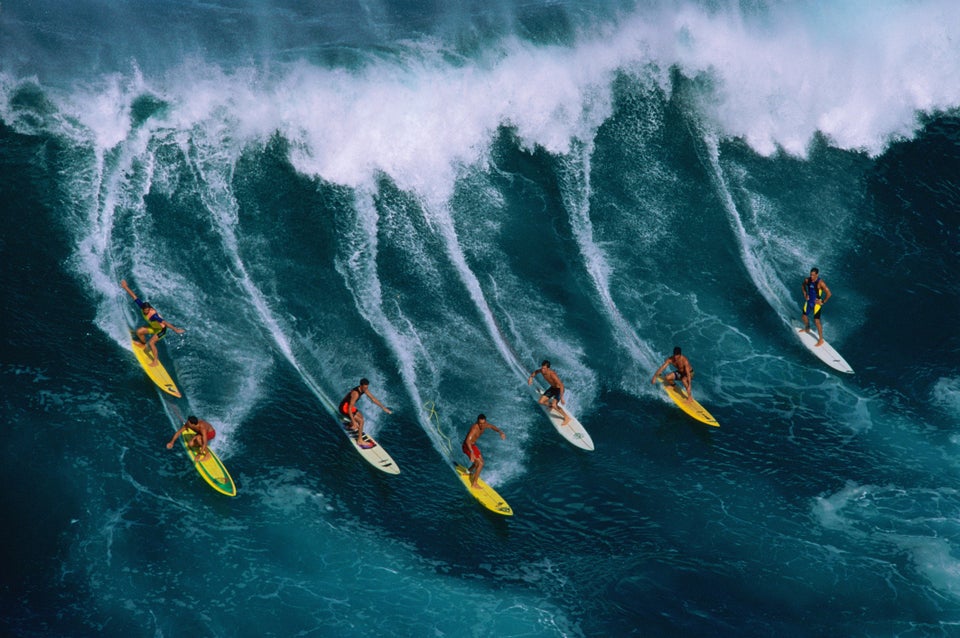 Surfing In Hawaii
Popular in the Community