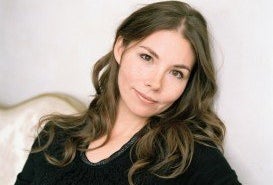 Marjorie Liu just made comic book history.
On Friday, the Asian-American writer won the Will Eisner Comic Industry Award for Best Writer, making her the first woman to be receive that accolade in the Eisner Awards' 30 years of existence.
Even Liu, who shared the award with "Batman" writer Tom King, was shocked.
Liu was recognized for her work on "Monstress," a comic book series that gained critical acclaim for its commentary on feminism and race. The ongoing series contains few white or male characters and puts women ― particularly Asian women ― at the center.
Its illustrator, Sana Takeda, took home the awards for Best Painter/Multimedia Artist (interior art) and Best Cover Artist, while the series won for Best Publication for Teens and Best Continuing Series. The awards were presented at Comic-Con in San Diego.
Set in a matriarchal society based in an alternate Asia, "Monstress" follows the experiences of Maika Halfwolf, a supernatural teenage girl whose race has been enslaved by humans.
Liu, whose father is Chinese and mother is white, grew up loving fantasy stories. But she was irked by the white-male-dominated casts and decided to make her own series as an answer to that lack of diversity, she told The Atlantic last September.
"Monstress is my response to and a product of my frustration with being bombarded by stories I'm told I should be grateful for. Like when we see TV shows where there are like a million white people and one Chinese woman, if we're lucky," she said. "It's a lie of white supremacy — the visual lie that tells us our heroes, our stories, our love lives, and everything that we aspire to, everything that is heroic and romantic, is white. Being surrounded by that, I think, really deforms the imagination, and it deforms the heart as well."
The comic writer also said that she wanted to highlight the vast array of women.
"That was my goal through this book to show women in all their great and wonderful diversity," she told NPR in 2016. "Women who are good, women who are evil, women who are in uniform, women in all straits of life and power — and that they are fully realized."
Popular in the Community