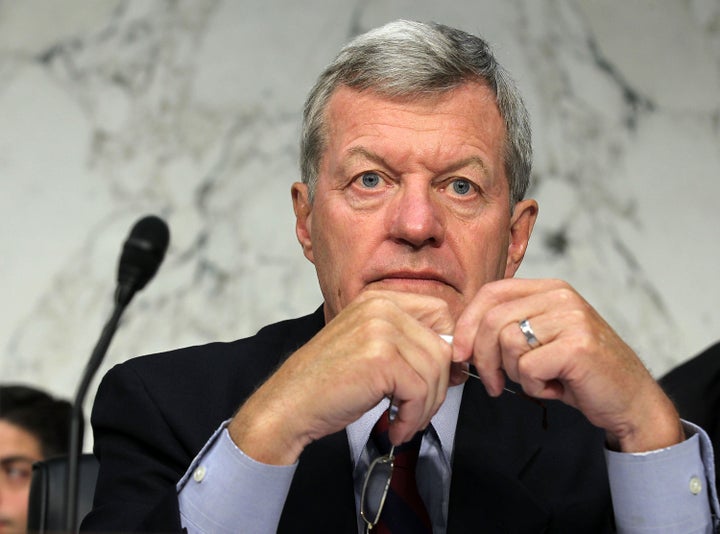 Montana -- along with 8 other states -- has language that extends its "right of recall" to members of its federal congressional delegation "on the grounds of physical or mental lack of fitness, incompetence, violation of oath of office, official misconduct, or conviction of certain felony offenses," the group notes in a press release. The petition, drafted by Montana residents William Crain and Stewart Rhodes, then calls for recall elections for Senators Max S. Baucus (D) and Jonathan Tester (D), as well as Rep. Denny Rehberg (R) on charges that they have violated their oaths of office by not protecting and defending the United States Constitution in voting for the National Defense Authorization Act.
In their press release, Rhodes, the national president of the libertarian Oath Keepers organization and former staffer for Rep. Ron Paul (R-Texas), explained the recall campaign:
"These politicians from both parties betrayed our trust, and violated the oath they took to defend the Constitution. It's not about the left or right, it's about our Bill of Rights," Rhodes said. "Without the Bill of Rights, there is no America. It is the Crown Jewel of our Constitution, and the high-water mark of Western Civilization."
The Oath Keepers is an organization made up of current and former U.S. military and law enforcement personnel committed to upholding the U.S. Constitution. They have been criticized in the past for adopting extremist views and language, and for their supposed ties to white supremacist and militia groups. The movement was characterized in a 2009 Southern Poverty Law Center as "a particularly worrisome example of the Patriot revival."
Ire over the implications of the indefinite detention provision has been widespread across the political spectrum. All things considered, the rhetoric of the fledgling recall campaign is reserved. Earlier this month, a failed Tea Party candidate from California raged against the measure, writing in a Facebook post that Obama's signing of the bill was grounds to "assassinate the f----- n----- and his monkey children."
Popular in the Community