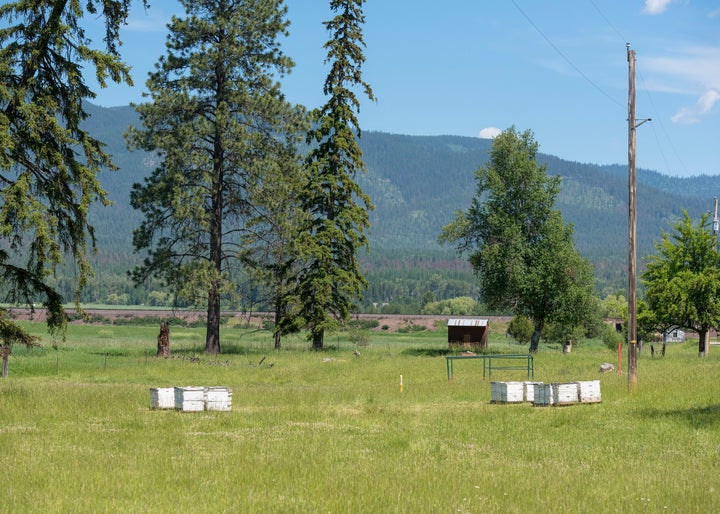 The rally was initially proposed by the neo-Nazi website Daily Stormer, according to the Associated Press. Site publisher Andrew Anglin, who has been labeled an extremist by the Southern Poverty Law Center, authored several posts calling for a rally against "Jews, Jewish businesses and everyone who supports either." He was reportedly reacting to a claim that Sherry Spencer, mother of the white nationalist leader Richard Spencer and a resident of Whitefish, was being harassed because of her son's ties to the so-called "alt-right" movement, a branch of conservatism that mixes racism with white nationalism and populism. 
The Daily Stormer called for an "old fashioned troll storm" and posted personal contact information of several Jewish residents of Whitefish and members of the local advocacy group "Love Lives Here In The Flathead Valley." According to the Associated Press, the Jewish residents, their families, and business owners who have supported "Love Lives Here" in the past have received anti-Semitic messages and threats in the days since the website's call to action. "Love Lives Here" has denied claims that the organization harassed Sherry Spencer. 
The Foundation is encouraging people to make a donation to the MHRN for every minute of the rally. The funds for the project will go towards purposes that the neo-Nazis detest, such as increased security for Jews and Jewish institutions, trainings for community members on how to de-escalate and intervene in hate incidents, and educational events about the dangers of white supremacy and racism.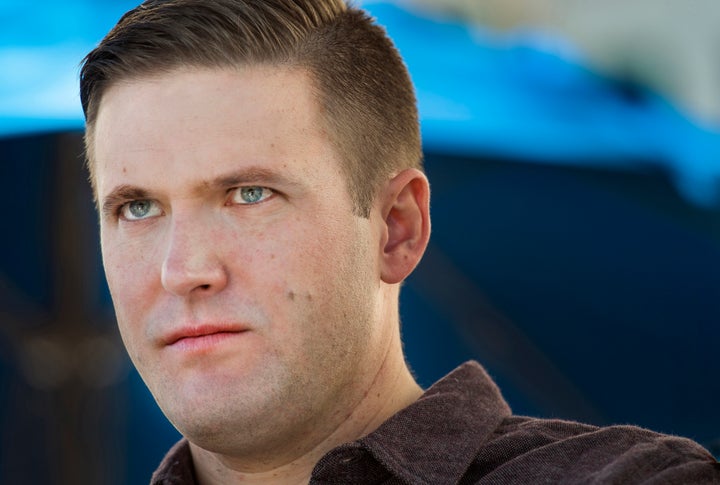 Kenneth S. Stern, executive director of the Brooklyn-based JKR Foundation, told The Huffington Post that he hopes the pledge drive gives people something tangible to do in response to the proposed march.
"The march will or will not happen, but the underlying problems of hatred will not disappear," Stern said. "This will help institutions and structures that will serve the community in the long haul." 
MHRN co-director Rachel Carroll Rivas told The Huffington Post that they've received pledges from hundreds of people in the last few hours, from the Jewish community in Montana, and local and national allies.
"Hopefully having folks pledge per minute the racists march, deters them from doing so," Carroll Rivas told HuffPost. "Maybe we raise no money, and that's the best thing, or we do raise the funds. Either way, we'll take those funds and put them towards things white supremacists hate."
Montana's Democratic and Republican lawmakers spoke out against the proposed rally in an open letter, warning that those who seek to publicize anti-Semitic views" shall find "no safe haven" in Montana.
Carroll Rivas told The Huffington Post that since President-elect Donald Trump's election, her organizations has received a marked increase in reports of hate activity, ranging from graffiti using Nazi symbols, to hate language being directed to people on the street. She added that a number of hate incidents have happened in local schools.
Carroll Rivas tied the uptick to the candidacy and election of Trump, whom she believes emboldened the radical right.
"It's more important now than ever for folks to get in organization and to be involved and to respond, to stand up and resist," Carroll Rivas said. 
It's more important now than ever for folks to get in organization and to be involved and to respond, to stand up and resist.

Rachel Carroll Rivas
Jessica Laferriere and Dominica Cleveras, two residents of Montana's Flathead Valley, are gearing up to do just that. With the support of "Love Lives Here" and MHRN, the two friends are organizing a "Love Not Hate" community gathering on January 7, in Whitefish's Depot Park. The community block party will feature interfaith speakers and local artists, and aims to showcase the community's diversity.   
Cleveras told The Huffington Post that the event has been in the works for some time, and isn't meant to be a response to the Daily Stormer's proposed march. Instead, she sees it as a way to address the increase in hate speech she's seen in her community and to celebrate the Flathead Valley's diversity. 
"I love this place with all my heart. So for me, when I realized that it was beginning to garner a false reputation of being a haven for white supremacist activity, I felt like I had to defend the community and boost morale by showcasing what we are actually about," she told The Huffington Post.
Saturday's event will be the first "Love Not Hate" event in Whitefish, and Cleveras hopes it won't be the last.
"Sure, it's going to be a block party and lots of fun, but if people can witness it and be reminded that love and acceptance exits, maybe they'll be inspired to plant it elsewhere, on and on," she told The Huffington Post.
Calling all HuffPost superfans!
Sign up for membership to become a founding member and help shape HuffPost's next chapter
BEFORE YOU GO
PHOTO GALLERY
Jewish Social Justice Organizations