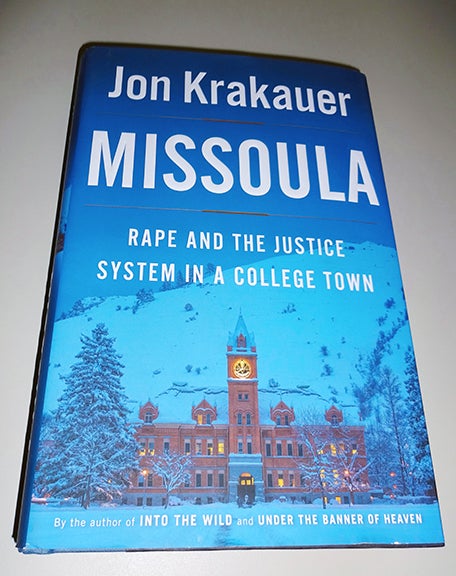 Rejecting Krakauer's argument that the federal Family Educational Rights and Privacy Act (FERPA) "merely conditions federal funding on confidentiality", the Court held that "FERPA is more than mere words in the wind…Whether or not FERPA explicitly prohibits state action, the financial risk it imposes…for violation of the statute is a real one."
In calling for further review, the Court noted, however, that FERPA provides for exceptions to confidentiality if there is a finding of responsibility in the case of an alleged crime of violence and to comply with a judicial order. The Supreme Court's deference to federal "spending clause" legislation is of particular note as in this and other cases it has been argued that this type of provision does not actually require states to do anything merely costing them funding if they do not comply.
The Court also conducted an analysis of Montana's Constitution and relevant statutes acknowledging a public interest in how campus rape cases are handled. "We acknowledge that Krakauer's interest in the…policies in responding to and handling complaints of alleged sexual assault are important matters of concern to the public," wrote Justice Jim Rice in the majority opinion. The "records do not necessarily recede into the recesses of Chateau d'If, never to see the light of day."
The Supreme Court returned the case to a lower court to conduct an "in camera review", meaning a private review of the records, to determine whether or not any of FERPA's exceptions or provisions in the state law would provide for disclosure of the records. Under Montana law "a student's privacy is governed by the Montana Constitution, by which a student's right to privacy in his or her records is balanced against the public's right to know and obtain the records. That process must be completed before requested records can be released pursuant to the applicable judicial exceptions in FERPA" and state law.
However, the District Court rules it is unlikely that will be the final word on this case given the complexity of the legal issues involved, and it most certainly will not be the last word on this issue. Colleges and universities across the country are facing the question of accountability for their disciplinary proceedings dealing with sexual violence more-and-more from not only the accused or accuser but the public at large.
Calling all HuffPost superfans!
Sign up for membership to become a founding member and help shape HuffPost's next chapter