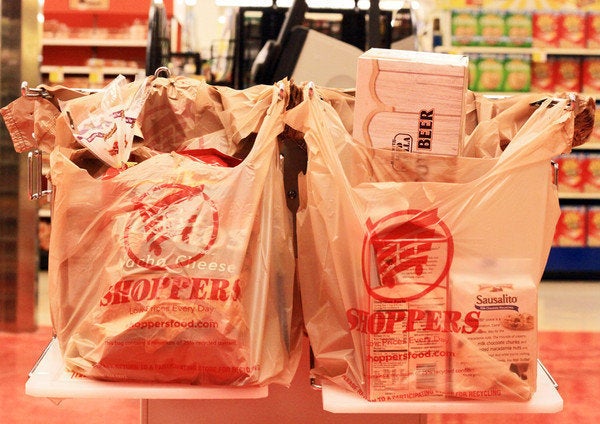 WASHINGTON -- Residents in Maryland's most populated county are getting used to a new 5-cent bag fee meant to curb pollution, encourage the use of reusable bags and boost funding for a water quality protection fund.
While the District of Columbia has had a similar 5-cent bag fee for establishments selling food and alcohol for the past two years, Montgomery County's bag fee is more comprehensive and covers essentially all retail businesses. It does not, however, apply to bags for prescription drugs, newspapers, garbage, pet waste, yard waste, restaurant leftovers and good purchased at farmers markets.
The county anticipates that the use of one-time-use bags to decline, which is what happened when D.C.'s legislation took effect.
At a Starbucks in Germantown, confused customers asked whether the tax applied to the little bag for their muffin. Answer: Muffin bags are still free, but the bigger bags with the handles will cost you.
According to the county, plastic bags are one of the top four items found in Montgomery's streams and stormwater control.
But the county has stressed that the primary intent of the bag fee isn't to raise additional revenue for the county, but change consumer behavior and help the environment in the process. As county Executive Ike Leggett said in March when he introduced the bag-fee legislation, "we would consider declining revenues from this legislation a win, because it means fewer bags in circulation and less government dollars spent on clean-up."
Popular in the Community