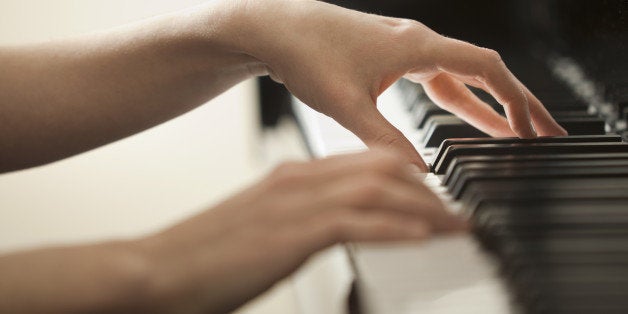 The month of May marks the beginning of a new decade for me. On May 7th I will turn 60. In all honesty, I do not feel a day over the age of 45, and my fan club, the most biased people I know, proclaim that I don't look it, either. I have always been somewhat nostalgic, which probably goes hand in hand with my passion for memoir writing, but I must admit this birthday has made me even more so than usual. For example, a few weeks ago I met with my publicist in New York. A music venue in Roslyn, New York came up in the conversation. As it turned out, I used to hang out there with my high school boyfriend in the 1960s. He was a guitar player and I was the hippie girlfriend sitting in the front row; my long black hair held back with a headband; wearing Twiggy make-up, clapping and dancing in my spot. I blew kisses to Phil as he played, his long fingers strumming his glossy guitar. Occasionally, he would glance up at me in embarrassment. My publicist reminded me the club was called, My Father's Place. Now, these many years later, it is an upscale Italian Restaurant called, Trattoria Diane.
Tapping into the past made me think about the important influence music has on our lives, and how each passing decade connects to a song or songwriter. It is fascinating how, the moment we hear a song, a sound or a mantra, we are transported into a different world-- transcended to a place of comfort. Songs also elicit memories in our lives. For example, listening to John Lennon, Ravi Shankar, and Joni Mitchell remind me of Woodstock. Back in 2001, while recovering from breast cancer surgery, I turned to new age music to help heal me. Some of my favorites were Nawang Khechog, Chinmaya Dunster, Michael Benghiat, Margot Arnaud, Kim Roberston and Singh Kaur.
Not that I actually remember the music which played the year I was born, but a quick scan of the Internet tells me that in that year the popular songs were sung by The Chords, Doris Day, Tony Bennett, Perry Como, B. B. King, Nat King Cole and the Gaylords. Fast forwarding to my adolescence, the song which rings in my mind connected to Phil, is the Beatles' song, "Let it Be," a song played over and over during the time we were dating, and on that continues to be a favorite of mine. tevie Wonder's "You Are the Sunshine of My Life," was my wedding song, and our first dance in the late 1970s.
One more piece of music which for years has offered inspiration and hope was a soundtrack I heard when practicing Kundalini Yoga in Orlando. It is a yoga meditation called, Ang Sang Wahe Guru, repeated over and over. Known as the "praise eulogy," it expresses a universal truth. It offers loving and powerful energies, cultivates creative spiritual potential; helps people speak the truth and highlights the importance of compassion to heal others. Listening to it is purely hypnotic and healing. Sometimes when I feel life is overwhelming and depression lingers just around the corner, I put on my headphones and listen.
More recently, I have been reading some articles on the role of music in healing. April 28th marked Holocaust Remembrance Day and it is interesting to note that in February 2014, one of the oldest Holocaust survivors passed away at the age of 110. Alice Herz-Sommer lived in pre-war Czechoslovakia, a rising young pianist. She was in Theresiendstadt's concentration camp, playing concerts for the Nazis propaganda purposes. On the flip side, hearing her music gave the listeners hope and helped keep them alive during those horrible times by giving them strength and energy to live one more day. As she poignantly stated, "When you are optimistic, when you are not complaining, when you look at the good side of life, everybody loves you."
Like a smile, music is a universal language of transcendence and transformation. Whether the music you listen to is spiritual, religious, classical, folk or rock, it holds the power to evoke memories, to connect us with others, to transcend our troubles and finally, to heal. The simple sound of birds singing is the sign of spring, one that can bring joy and renewed sense of hope. Outside my writing studio, I have a bird fountain that runs from sunrise to sunset. The music of the birdsong, accompanied by the sound of flowing water is calming and healing. It is no wonder that certain sounds and certain music are fundamental to our happiness. Whether it comes from nature herself, or some long forgotten tune playing on the radio, it fills not just the heart, but the soul.
Popular in the Community