For three decades the Guinness World Records has ranked the 11-day Montreal Jazz Festival as the largest in the world. But does size matter? Yes, if you have an impressive roster, conveniently located venues, international music lovers on a good vibe and a vibrant host city.
Ray Charles opened the first Montreal Jazz Festival in 1980, serenading 12,000 music lovers with "Georgia." In 2010, the Brian Setzer Orchestra ripped through 1950s rock ("Jump Jive an' Wail") enthralling tens of thousands of fans from the main open stage at Scene TD. Meanwhile, at the fest's largest auditorium, the Salle Wilfred-Pelletier, Lionel Richie's Vegas-style showmanship peaked when he launched into "Dancing on the Ceiling." The audience danced and gyrated like they were in aerobics class. Over at Theatre Maisonneuve, 1970s blue-eyed soul singer Boz Scaggs proved 30 years hadn't weathered his velvety voice or stiffened his agile slow-hand guitar moves on classics like "Lowdown" and "Lido." A patient, standing-room crowd waited two hours for Gil Scott Heron to appear at the Club Soda lounge; he attributed his tardiness to an overlong search at customs. He made up for lost time by doing a funny five-minute comedy routine before he sang "The Bottle," in his booming bass voice.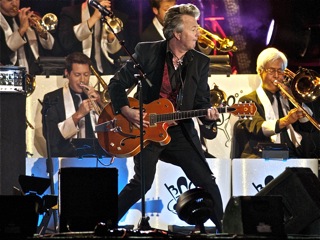 As the days and nights progressed, nine outdoor stages and 10 concert halls were blessed with stellar moments: Manhattan Transfer received the festival's 2010 Ella Fitzgerald Award for their career, unfortunately their once-tight harmonies were flat during the show. Veteran Sonny Rollins, 80, stalked up and down the stage blowing the hell out of his tenor sax with a mile-high white Afro, wearing a billowing blood-red shirt and black sunglasses. It was like watching a jazz god storming around heaven. In direct contrast Nikki Yanofsky, a 16-year-old Canadian jazz-pop singer/prodigy from Hampstead, Quebec, has been performing at the festival since age 10. She'd worked her way up from small outside stages to commanding the sold-out Theatre Maisonneuve. She sounds like Whitney, scats like Ella and looks like Punky Brewster. Herbie Hancock unveiled music from his new global-themed CD, The Imagine Project, which follows up his Grammy-winning River: The Joni Letters. His lively but esoteric set was at its height when Kristina Train sang the inspirational "Don't Give Up."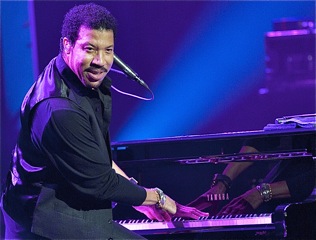 Little-known local artists, sub-Saharan African musicians, Danish techno bands, South American superstars, salsa acts -- every musical form was represented, although jazz is the festival's root music. If there was one surprise standout performance, it had to be the short, paunchy white-haired man who walked onto the stage at the club Metropolis. He may have looked like a retired transit worker, but those who showed up knew who he was. And once he roared out "When I Was Young" and "House of the Rising Son" there was no doubt you were in the presence of greatness. Eric Burdon's Animals reminded everyone that during the 1960s British invasion, Lennon and Paul McCartney stole the headlines, Jagger caused the controversy, but Burdon had the best voice -- and he still does. Blaring like a wounded soulful foghorn to blues-tinged rock, Burdon rocked the house. These are the moments that make Montreal a music-lover's paradise. And the city has it charms too.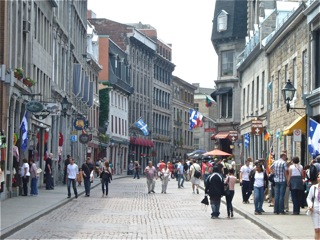 Montreal - A European City in Disguise
The English architecture and French feel of this city/island in the middle of the St. Lawrence River makes sightseeing exciting, whether by foot or Bixi (a system of rented street bikes; pick one up here, drop it off there): Notre-Dame Basilica -- Montreal's first church, founded 1642, rebuilt in 1800s, intricate wood carvings adorn walls. St. Joseph's Oratory -- hilltop basilica with giant copper dome built in honor of St. Joseph, patron saint of Canada. Mount Royal Park -- landscaped by Frederick Law Olmsted (of New York's Central Park), has dramatic city views. Old Montreal -- cobblestone streets, 17th and 18th century buildings, hip stores, street performers and bustling cafes.
Enjoy tasty meals at Montreal's popular restaurants: Da Pizza a Nizza features cuisine from Nice, France, such as the goat cheese ravioli and arugula pesto. The tender, cuts-like-butter flank steak at Le Seingalt tastes best with Marquis de Sade rose wine. Deciding between blueberry or maple-syrup pie for Sunday brunch at Le Restaurant at Le Saint-Sulpice Hotel isn't easy. The grilled scallops on lemon, basil and mascarpone risotto at Le Cafe du Nouveau Monde makes the perfect light dinner. For big food cravings, tackle the enormous smoke meat (brisket) sandwich at Chez Schwartz Charcuterie Hebraique.

2.5 million festivalgoers. 3000 artists. 370 free outdoor shows. 180 indoor concerts. 19 venues in a four-block radius. Numbers tell only half the story. It's the unique roster (from legendary Sonny Rollins to precocious Nikki Yanofsky), mellow international music fans and a charming host city that confirm that the biggest is arguably the best.
Popular in the Community