Valérie Plante, who was elected mayor of the Canadian city in November, promised during her campaign that she would repeal breed-specific restrictions on dog ownership that had been put into place by former Mayor Denis Coderre.
On Friday, Craig Sauvé, a city councilor who serves on a committee that handles animal control, announced that animal control bylaws that target specific dog breeds or physical characteristics — rather than demonstrated behavior — will be officially lifted at a Dec. 20 meeting.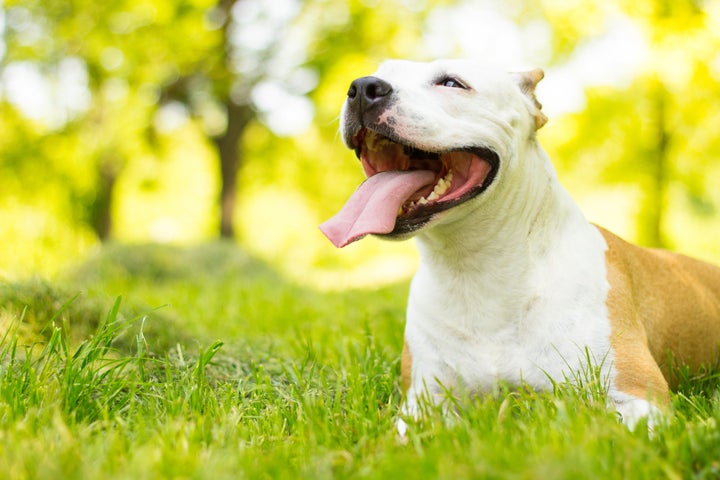 In 2016, Coderre's government passed legislation that banned Montreal residents from acquiring pit bulls — which were defined by the law as American pit bull terriers, American Staffordshire terriers, Staffordshire bull terriers, crosses including one of those breeds, or dogs that share physical characteristics with those breeds.
The law allowed people who already owned pit bulls to keep them, but implemented severe restrictions, including requiring that owners pay a $150 permit fee and that they keep the dogs muzzled and on a short leash in public.
The Montreal Society for the Prevention of Cruelty to Animals strongly campaigned against the new rules, arguing that since forbidding pit bull adoptions would result in animal shelters having to euthanize some of their animals. Additionally, the group argued that the criteria for keeping pit bulls would force some low-income residents to give up their beloved dogs.
The Montreal SPCA initiated a legal battle that ultimately resulted in some provisions being changed. Specifically, a court ruled that the city could not issue a euthanasia order based solely on breed or appearance and could not prevent someone from reclaiming a lost dog based on breed or appearance. Additionally, the city had to continue to allow shelters to adopt out pit bulls to people who reside outside of Montreal city limits.
Sauvé's Friday announcement means that the city will lift any provisions that target pit bulls as a group or place special rules on pit bull ownership that do not apply to other kinds of dogs. However, restrictions on individual dogs that have been deemed dangerous will remain in place.
"To reduce dog bites, we need to look at all dogs, because pit bulls, contrary to some urban legends, aren't a dog that's more aggressive than others, or a dog that's particularly dangerous; all dogs are potentially dangerous," Sauve said, according to the Montreal Gazette.
The pit bull ban appeared to be in response to the June 2016 death of Christiane Vadnais, who was killed in an attack by her neighbor's dog. After the breed of the dog was called into question, a DNA test found that the dog was 87.5 American Staffordshire Terrier (a breed commonly referred to as a pit bull), the CBC reported at the time.
Vadnais' brother, Gaston, and sister, Lise, have spoken out and said they are disappointed that the breed-specific bylaws were being lifted. Lise Vadnais told CTV that she believed the change would lead to more deaths in the future.
The Montreal SPCA celebrated the news on Friday.
"We're very happy at the SPCA to know that as of Dec 20th we will be able to place dogs into adoption regardless of what they look like," lawyer Sophie Gaillard told CTV.
Correction: A previous version of this story incorrectly stated that bull terriers were included in the ban.
Related