And there was much rejoicing.
The previously unseen clips will be included as bonus features in the upcoming 40th anniversary Blu-ray and DVD release. The video posted online features some narration by Gilliam, done in typical Python style:
"This in fact is probably the only reason to buy this new Blu-ray version of the film, for the new animation. In fact it's old animation, but it's the animation that was cut out by the rather envious members of the group who were trying to restrain a young and talented animator -- a man who could have gone on to be a great animator, but no, he was forced into live-action filmmaking to cover the scars."
Gilliam also talks about some of his influences and how the animations were created. He even takes a moment to launch a mock attack on the need for a re-release.
"All you're seeing now is a little bit more clarity," Gilliam said. "Which in the case of my cartoons is fascinating, because I never understood what they were about until we've been able to sit down and watch in high-definition exactly the work we did."
He adds: "Remember, I'm not getting paid for this commentary, so the low quality of the information you're getting is a result of that."
Check it out in the clip above.
The new edition of "Monty Python and the Holy Grail" will be released on Oct. 27, including one that comes in a castle package, which doubles as a catapult for firing rubber farm animals.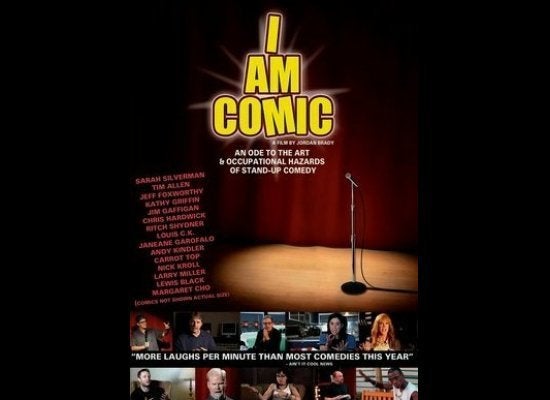 Comedy Documentaries On Netflix
Popular in the Community