Just a week after his wife Ingrid was tragically killed in an Oklahoma City car crash, Thunder assistant coach Monty Williams spoke words of peace and prayer, love and forgiveness at her memorial service Thursday, underscoring the importance of having compassion for the family of the other driver killed in the accident.
"Let us not forget that there were two people in this situation, and that family needs prayers as well," Williams said in his eulogy. "And we have no ill will towards that family … That family didn't wake up wanting to hurt my wife. Life is hard. It is very hard. And that was tough. But we hold no ill will toward the Donaldson family, and we, as a group, brothers united in unity, should be praying for that family, because they grieve as well."
"Let us not forget that there were two people in this situation, and that family needs prayers as well."
Williams and Ingrid were college sweethearts at the University of Notre Dame. According to the outpouring of support we've seen since the crash nine days ago, their love and dedication to each other was evident to anyone who saw them together.
"She fit me perfectly -- I know different players that I've had over the years have probably gotten tired of me talking about my wife, but I used to always think to myself, 'Who else was I going to talk about?' So that never bothered me," Williams remembered, smiling for a moment.
The reaction throughout the NBA family to this accident has been overwhelming. Players like Ryan Anderson visited Williams' home in the days following the crash, and Thunder superstar Kevin Durant couldn't get through a media session discussing the Williams family without covering his face and breaking down into tears.
Ingrid is survived by her five children, three of whom were in the accident alongside her. To them and to all in the audience for his eulogy, Williams preached resilience in the face of pain, faith in the midst of heartache.
"This is hard for my family, but this will work out," Williams went on. "And my wife would punch me if I were to sit up here and whine about what's going on -- [but] that doesn't take away the pain. But it will work out, because God calls all things to work out. You just can't quit, you can't give in."
Before closing his speech and stepping down from the pulpit, Williams once more expressed the need for forgiveness for the other family, embracing and reiterating his powerful message of love, unity and charity in the wake of such tragedy.
"Let's not lose sight of what's important," Williams repeated. "My wife is in heaven."
"We didn't lose her. When you lose something, you can't find it -- I know exactly where my wife is."
CORRECTION: A previous version of this article referred to the driver as a man. The driver was in fact a 52-year-old woman.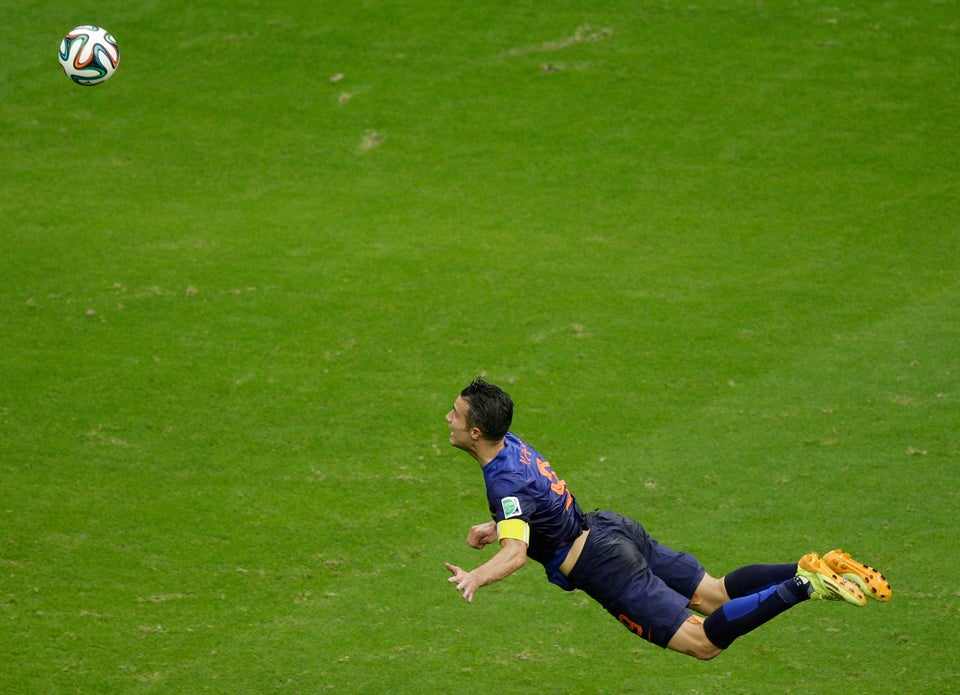 Amazing Sports Photos

Related
Popular in the Community