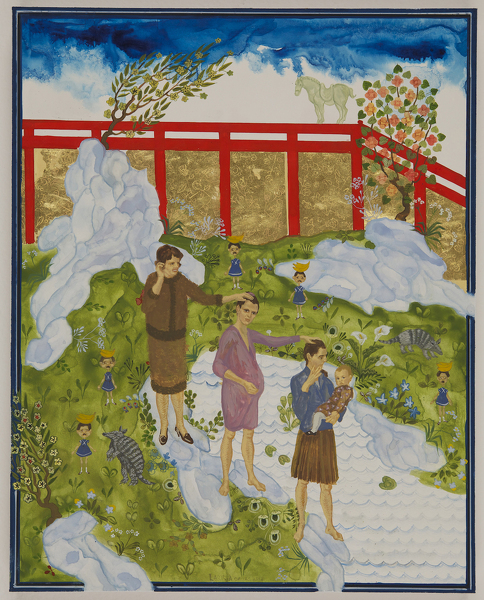 (Larissa Bates, Mama Mimi, Hija, Hija, Hija, gouache and gold leaf on panel; image courtesy of Monya Rowe Gallery)
Monya Rowe has moved. Typical of groovy gallerists everywhere, Ms. Rowe has chosen a nontraditional approach for her new space (see below) to match her eclectic exhibition choices.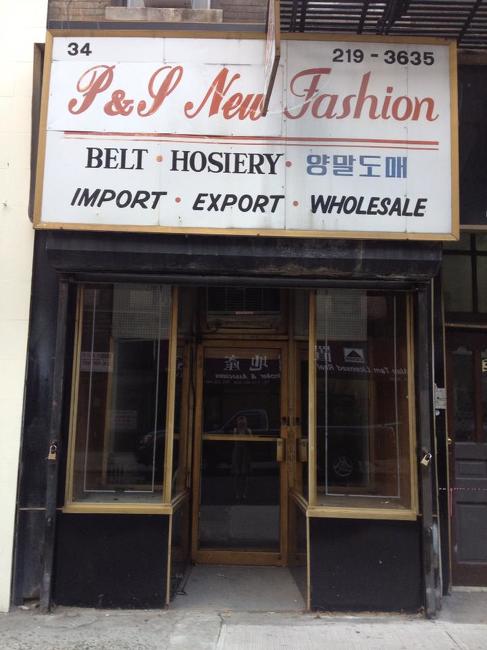 The gallery's last exhibition showed us 10 artists showcasing their musings and feelings about screenwriter and filmmaker Paul Schrader (think happy thoughts and remember him for Taxi Driver vs. The Canyons).
The new space, located at 34 Orchard Street, is a ground floor location with a much larger exhibition space. "We were on the second floor in Chelsea for a long time," said Ms. Rowe via email. "The timing was just right as I was looking for a ground floor location to increase visibility and expand the exhibition space." While Rowe will partake in a few minor renovations, she's all about maintaining the existing charm, such as the once informational and now strictly kitschy '90s hosiery sign that graces the front entrance.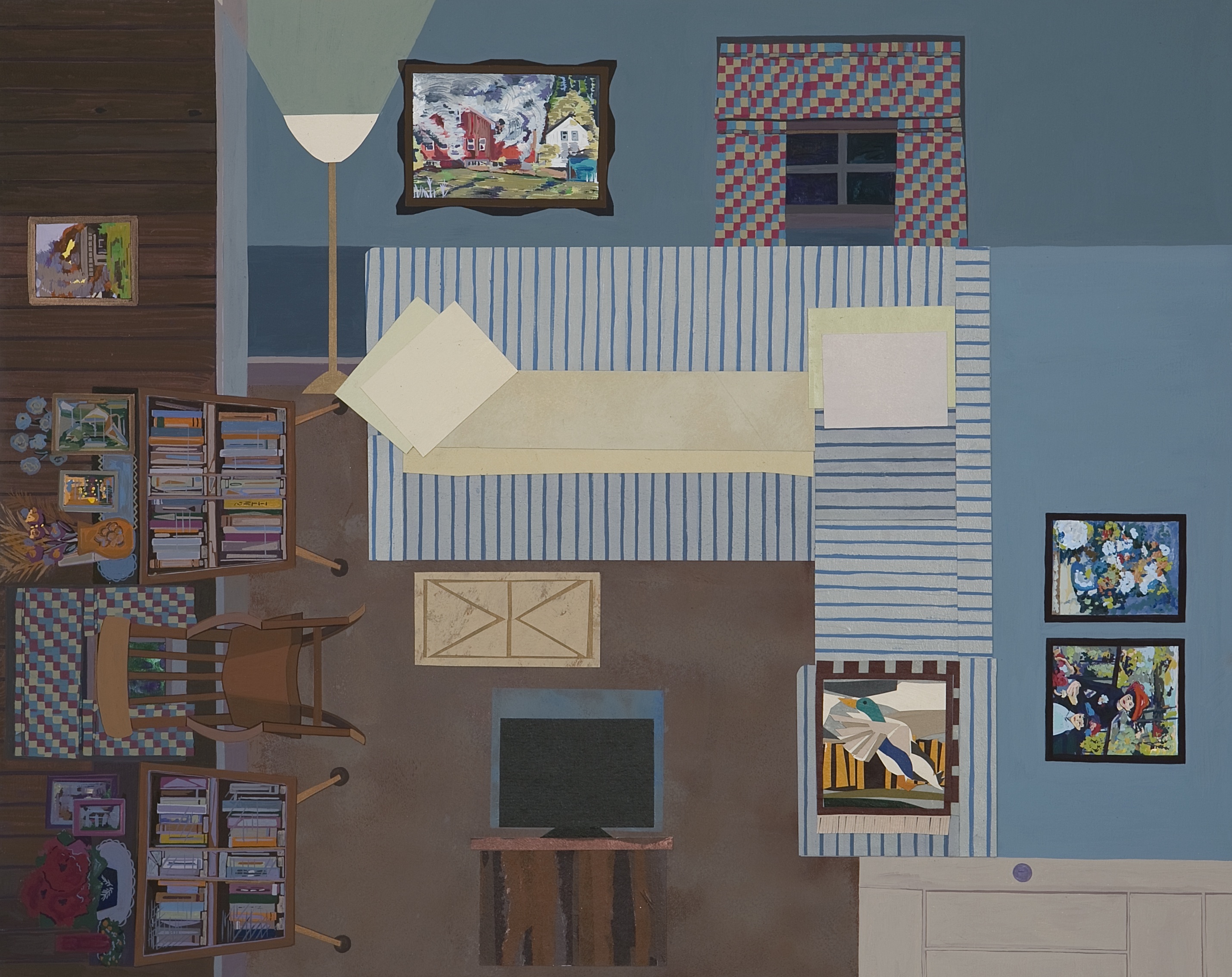 (Ann Toebbe, TV Room, 2013, gouache and cut paper on panel, 15 x 20 inches; image courtesy of Monya Rowe Gallery)
The new space will be christened with a group exhibition starting Sunday, September 8. Participating artists include Larissa Bates, Natasha Bowdoin, AngelaDufresne, Vera Iliatova, Jake Longstreth, Joe Pflieger, Jacolby Satterwhite, Mark Schubert and Ann Toebbe.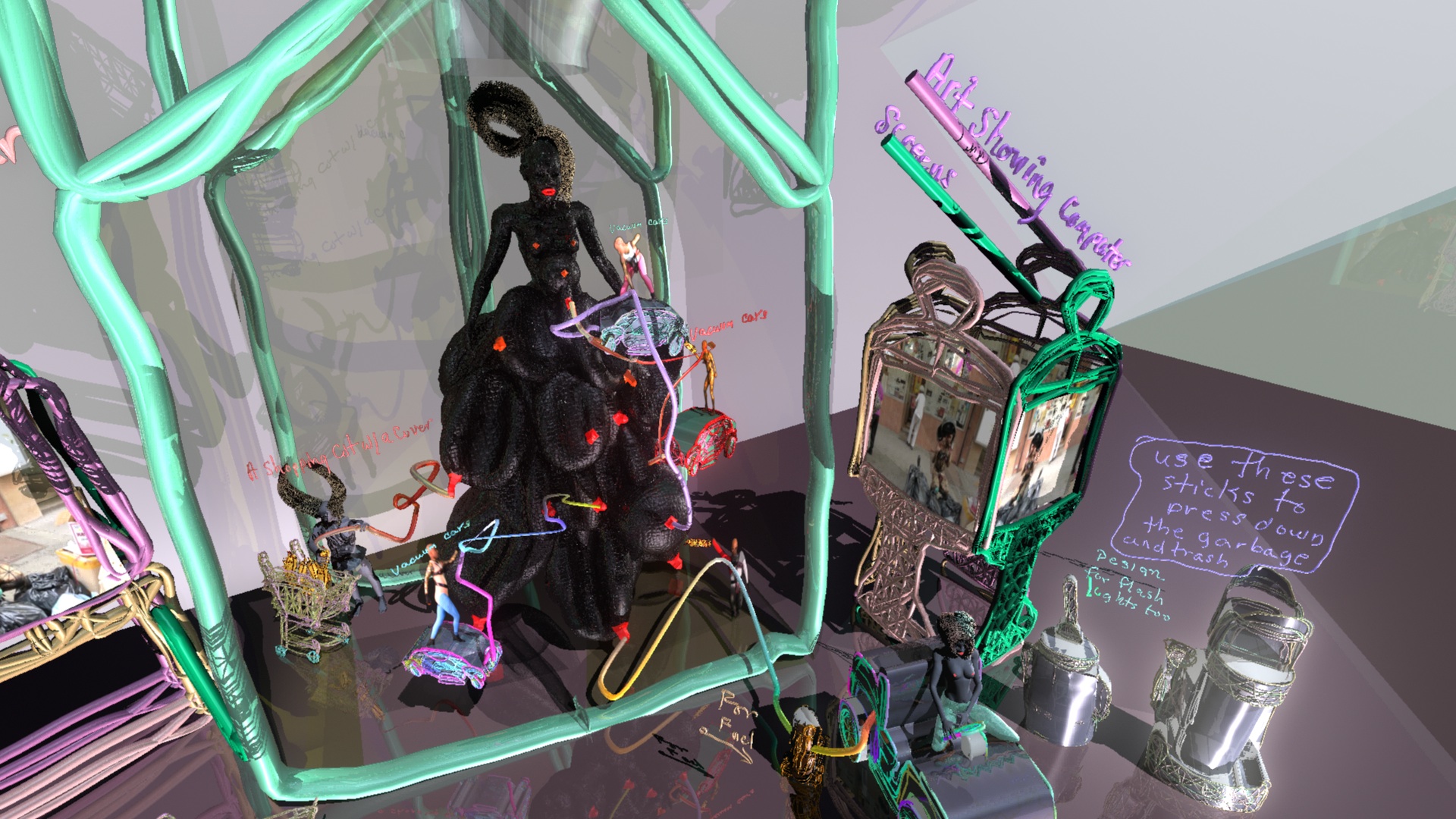 (Jacolby Satterwhite still from "Reifying Desire 6", 2013 HD digital video, color 3-D animation; image courtesy of Monya Rowe Gallery)
The gallery will also have additional exhibition space in the basement level, where Jacolby Satterwhite will exhibit a video for the inaugural show.
Monya Rowe Gallery, 34 Orchard Street, Ground Floor Between Hester & Canal New York, NY 10002
Popular in the Community