A cat in Wainuiomata, New Zealand, has used up at least one of its nine lives after an arrow was lodged in its skull.
Ferrari rushed her 6-year-old cat to a veterinary hospital in hopes of removing the arrow and saving his life.
Dr. Jonathan Bray, the vet who examined Moo Moo, was shocked when he first saw the cat with an arrow in its skull, but was happy when he saw how little damage was actually done.
"There was a little bit of injury to his nose and eye socket, but he's an extraordinarily lucky cat," Bray told 3News.co.nz. "The velocity of the bolt hitting him would have been quite frightening, so he's very brave. He's very well this morning –- bright and happy, the wound is doing fine and he's got nothing that is going to cause him any long-term harm."
The arrow went in above Moo Moo's eye, but mainly hit the cranium so there was little impact on brain tissue.
"It was really just a matter of opening up the track so we could clean up the contamination so it would heal up okay," Bray said.
The 18-year-old who shot the crossbow later turned himself into police, who then seized a crossbow along with other items.
Police are still considering charges against the man, who, if convicted, could serve up to five years in jail or be fined up to $100,000.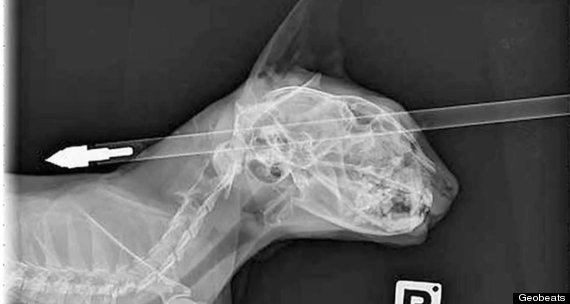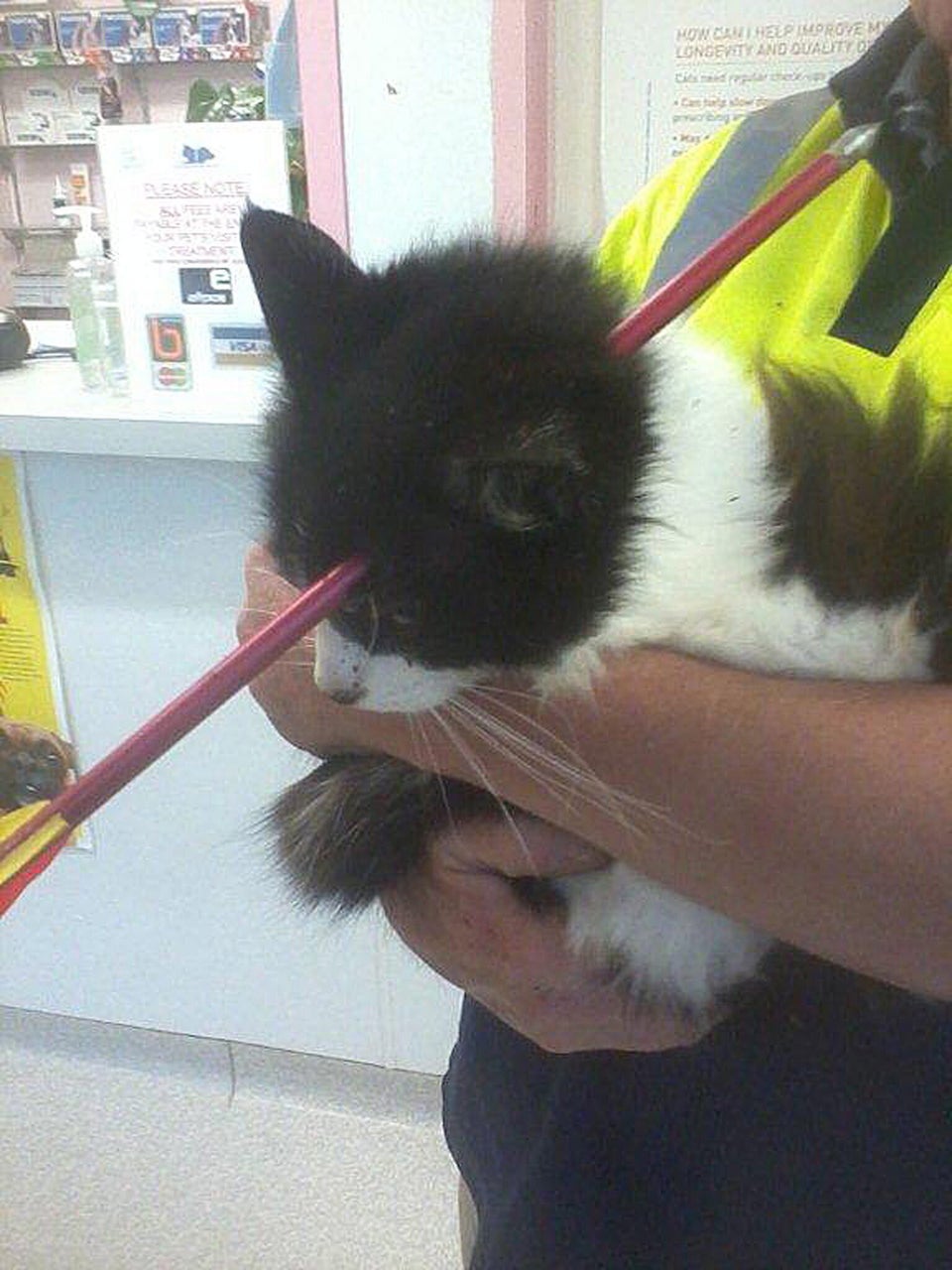 Cat Survives Crossbow Attack
Popular in the Community