MOOCs, as they're known, have been around for a few years but really took off in 2012, as some of the most well-respected universities signed up to offer courses through several different startups. They were met by students from around the globe flocking to take the classes.
edX, a non-profit MOOC operator from Harvard and the Massachusetts Institute of Technology, saw 370,000 students enroll this fall, the New York Times reported. Coursera, a for-profit venture started by Stanford University professor Andrew Ng, has reached more than 1.7 million students. At least 150,000 people have signed up with Udacity, another for-profit with ties to Stanford. Other MOOC startups include Udemy and Marginal Revolution University.
With so many people signing up -- as many as 50,000 or more to a class -- some college leaders worry MOOCs could lead to the devaluing of American higher education. Lester Lefton, president of Kent State University, said as much at a recent dinner with other university presidents at the Penn Club in New York City.
"The great thing about our higher education system, which was just shown in our election, is our politicians have all have totally different views on economics and probably because they came from a variety of different kinds of schools with a variety of different kinds of viewpoints," Lefton said. "If everybody were all to take economics 101 through a MOOC, there would be one view of economics. And I think that's potentially dangerous, and it devalues what we have been so good at in terms of creating a real diversity of thought."
Michael Crow, head of Arizona State University, also worries MOOCs coud spread too much of the same thinking, but he believes the online courses could be a great tool when used in conjunction with other teaching methods.
"Our objective is to create an environment in which we can create a person capable of learning anything," Crow said at the dinner. "If you're working with that as your objective, then you need every tool, every mechanism, every means to be able to achieve that."
Carol Geary Schneider, president of the Association of the American Colleges and Universities, echoed Crow's view that MOOCs were not a one-step transformation of the higher ed world.
"Right now, there's a kind of fetishization of the great online course going on as though this will be our silver bullet," Schneider said, "but it will not, by itself, be a silver bullet at all."
Schneider, who has a Ph.D in history from Harvard and has taught at several well-regarded universities, signed up for a Princeton University history class through a MOOC this year. She said she felt the writing assignments left something to be desired.
"It is not teaching me how to use evidence, it is not sending me out into the field to dig into the archives or create new evidence," Schneider said.
Mark Becker, president of Georgia State University, said he sees promise in MOOCs, but isn't convinced human interaction should be taken completely out of higher education. "I think MOOCs are an important step but they're not the end game," he said.
Support HuffPost
The Stakes Have Never Been Higher
Related
Before You Go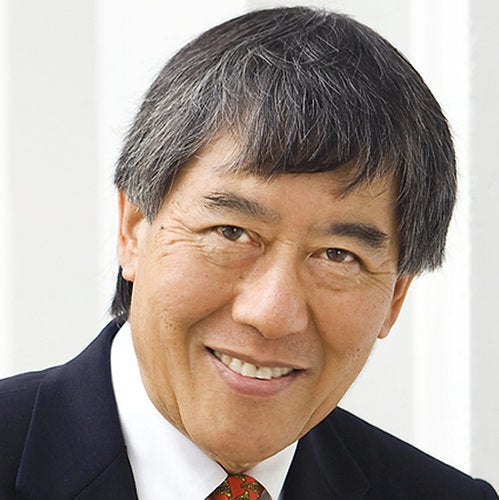 The Most Popular College Presidents & Chancellors In America: Glassdoor.com Ratings
Popular in the Community