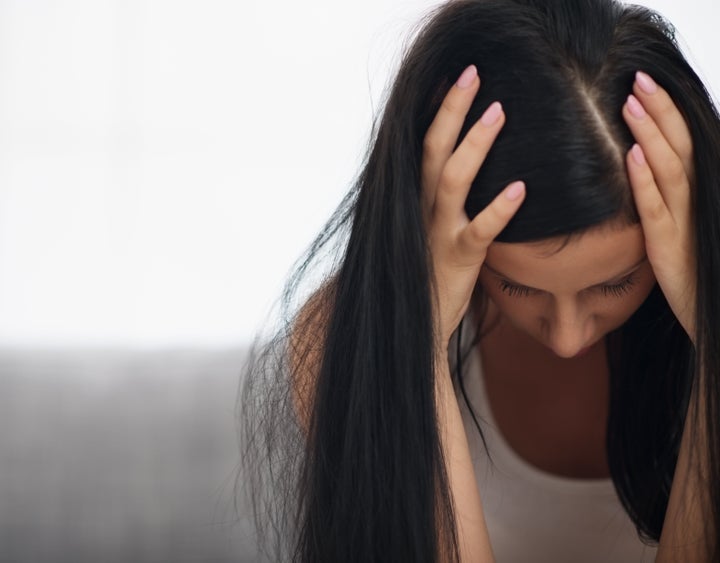 Although boys and girls exhibit similar rates of depression and anxiety during the childhood years -- around three to five percent -- by the teen years (when prevalence has reached adult levels) girl are about twice as likely as their male counterparts to exhibit signs of mood disorders at 14-20 percent.
Steingard writes that girls mature faster than boys in terms of emotional recognition, and that this heightened sensitivity to emotional stimuli could act as a trigger for anxiety and depression. Early symptoms of these mood disorders in teenagers may include withdrawal and changes in behavior, such as decreased appetite, disrupted sleep patterns and poor academic performance, according to the Child Mind Institute.
According to a study published in the journal JAMA Psychiatry and cited in a recent New York Times article, more adolescent girls than boys experience suicidal thoughts and attempt suicide. A survey of roughly 6,500 teens between the ages of 13 and 18 found that nine percent of teenage boys and 15 percent of female teens experienced a period of persistent suicidal thoughts. Six percent of teenage girls made at least one attempt (which may have been planned or unplanned) and five percent planned a suicide attempt. Among boys, two percent made attempts and three percent made plans to commit suicide.
If you are experiencing suicidal thoughts, call 1-800-SUICIDE (800-784-2433) or 1-800-273-TALK (800-273-8255) to speak with a professional.
Popular in the Community