This advertisement won't just make you smile -- you can make it smile.
A newly-installed billboard for Jell-O constantly studies the ratio of happy and sad emoticons on Twitter, then uses the ever-changing data to make a face on the ad smile or frown.
If the majority of Twitter users are posting the :) symbol, a man's face on billboard grins. When the majority are posting the :( symbol, the advertisement grimaces.
The billboard at the corner of Grand Street and West Broadway in New York City's SoHo neighborhood is an extension of larger campaign by Kraft Foods that started with the Jell-O Pudding Face website, which gives out coupons when there are more frowny faces than smiley faces on Twitter, Adage notes.
SEE MORE CREATIVE BILLBOARDS: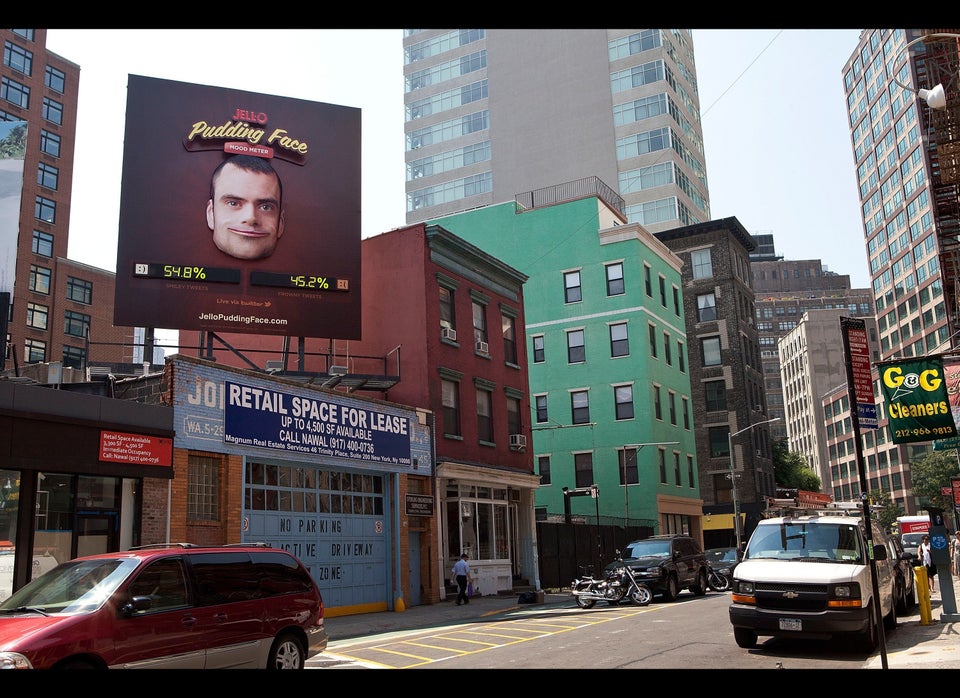 Funniest Billboards
"Interesting to see an out-of-home ad responding in real time to the social Web," wrote AdWeek's Tim Nudd.
But when former Crispin Porter + Bogusky copywriter Ian Hart realized his emotive face was featured on a massive billboard just blocks away from his office, he didn't appear pleased, at least according to his explicit reaction in a video posted on Mediabistro's AgencySpy blog.
Popular in the Community