A Tennessee woman is proactively suing NASA to keep what she says is a vial of moon dust gifted from astronaut Neil Armstrong.
Laura Cicco said Armstrong was a family friend, and that her mother gave her a tube of priceless lunar particles when she was 10, along with a note that read: "To Laura Ann Murray — Best of Luck — Neil Armstrong Apollo 11."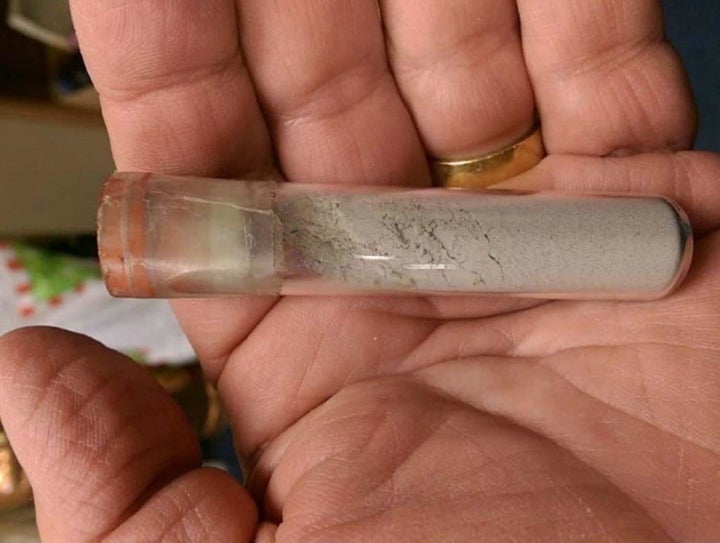 Cicco told The Washington Post she kept Armstrong's autograph in her bedroom but didn't see the dust until she was going through her parents' possessions five years ago.
NASA has not confiscated the vial, but Cicco says she doesn't want the space agency to take it, so she filed a lawsuit on Wednesday to proactively assert her rights.
It might seem strange to sue at this point, but proactive law maintains that in some cases, such as those involving trademarks, contracts, and potential disputes, it is easier, cheaper and faster to address problems before they happen instead of reacting to them.
Cicco's attorney, Christopher McHugh, says Armstrong's signature has been authenticated by autograph experts. According to court documents, an expert who analyzed the dust would only say the moon dust sample "may have originated" from the moon's surface.
There's no law preventing people from owning materials of lunar origin, according to Fortune.com. However, McHugh noted that the space agency has seized suspected lunar material from private citizens before. 
For instance, NASA officials staged a sting in 2011 to retrieve lunar material from a 74-year-old woman whose late husband worked as an engineer on the Apollo 11 mission. The agency believed the material was stolen, but a prosecutor declined to bring a case against the woman. A court later ruled she could sue for violation of her constitutional rights, The Washington Post reported.
NASA's Lunar Allocations Handbook states that lunar samples are the property of the United States government and are only to be used for authorized purposes. Because of that policy, even scientists researching the dangers of moon dust were forced to use simulated lunar dust for a study they published last month, according to Gizmodo.
NASA did not immediately respond to HuffPost's request for comment. An agency spokeswoman told The Washington Post that it would be "inappropriate" for the agency to comment on a pending lawsuit.
Calling all HuffPost superfans!
Sign up for membership to become a founding member and help shape HuffPost's next chapter
BEFORE YOU GO
PHOTO GALLERY
NASA Space Tourism Posters