When I was growing up in Dallas, Texas, there was only one activity that could get me, my mom and dad, and my three siblings to stop going in six different directions and all pay attention to the same thing. It wasn't celebrating holidays. It wasn't watching Dallas Cowboys games. It was any time one of the kids had to do a science experiment for school.

My dad is an engineer — he worked for NASA — but my mom was the ringleader. I remember when the two of us tried to grow jars of mold in my closet. She liked to check our progress every day. Another time, my dad dismantled the fireplace, so we could put rods made of various metals into the fire and see how long it took them to conduct heat. (In retrospect, maybe this wasn't the safest idea.) Some of my earliest memories are being packed into the car in my jammies in the middle of the night to watch the Apollo launches at a family friend's house. Sure, my dad had worked on the project, but this was something our family did because we believed in exploration, whether we were exploring the surface of the moon or a jar of mold.

Our family's obsession with science changed my life in three ways.

First, it taught me to believe in myself. (My amazing teachers at Ursuline Academy helped with that, too.) My parents never fell for the idea that I wasn't supposed to be interested in science because I was a girl; they encouraged me to follow all of my interests. And I did. No matter what questions I was asking at any given time, I had the confidence to go to sometimes crazy lengths to answer them.

The second thing these homemade science projects did was awaken my sense of curiosity. I really enjoy getting to the bottom of things. Jigsaw puzzles. Computer code. Big questions about religion and God and why we're here. In many ways, the Gates Foundation is a product of the curiosity Bill and I share — about why the world is unequal and how we can make it less so. In fact, Bill likes to say that if you're not confused at least once a week, it's a sign you're not learning enough. I agree.

Third, my parents' obsession with science taught me what kind of parent I wanted to be — and what kind of confident, curious spirit I wanted to nurture in my children.

When I became a mom, I realized very quickly that I didn't have a carefully thought-out plan for every situation that arose. But I was very intentional about carrying on the tradition of science experiments at home. When our kids were young, we made a habit of "Science Saturdays." And now that they are growing up, I am so proud of the way they look at the world, as a series of wonders to discover.

I think all children are naturally curious. But I'm not sure they all have the confidence to ask and answer hard questions. So many children worry that they aren't creative or persistent or smart enough. That's part of what great parents, and great teachers, can do: help young people overcome self-doubt, unleash their curiosity, and do whatever's in their heart, even if that turns out to be a mania for growing mold in closets.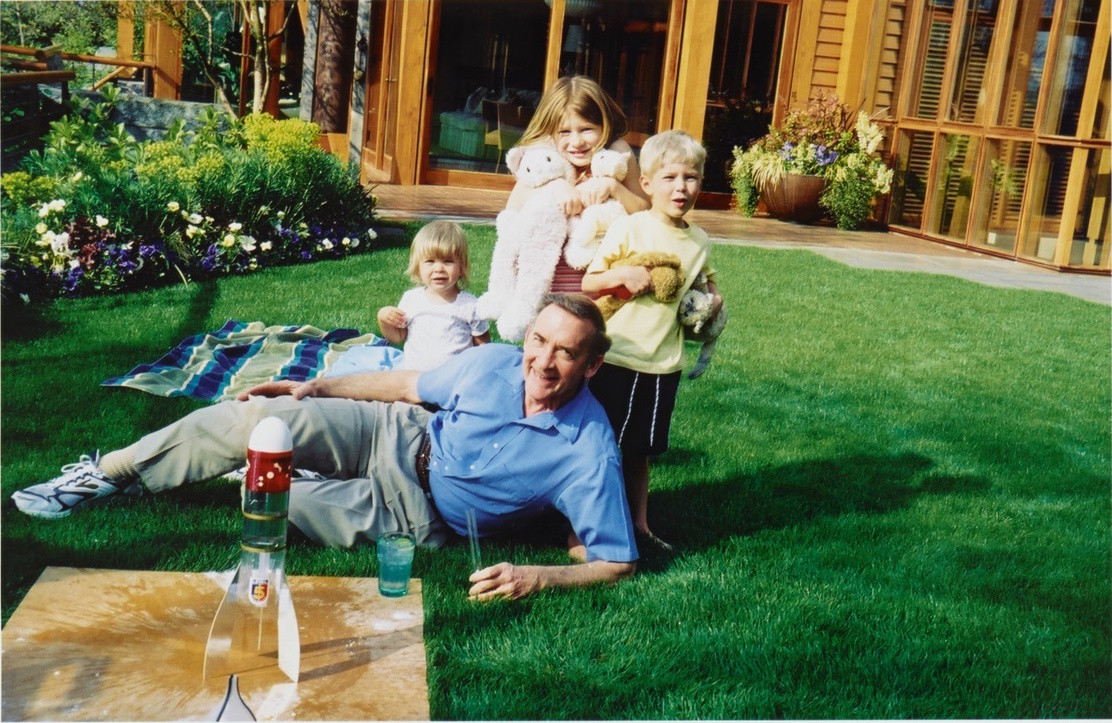 Melinda Gates' father, Ray French, and her children preparing to launch a model rocket, 2004.
Raising Curious & Confident Kids is a new blog series geared towards ushering in the next generation of leaders in science, tech, engineering, art, and mathematics (STEAM). How can we give children the curiosity to question and more confidence to create? Let us know at inspirationgeneration@huffingtonpost.com.