On the heels of on its unexpected victory at Sunday's Oscars, "Moonlight" will play at least 1,500 theaters this weekend.
It's standard practice for a studio to re-release or expand its Best Picture medalist, but this year's tradition assumes added import, becoming the widest bow since "Moonlight" first opened in four theaters in late October. A24, the 5-year-old trendy independent distributor enjoying its first Best Picture win, had so far booked the movie in a peak 1,014 locations.
For comparison's sake, presumed front-runner "La La Land" played in 3,236 during its ninth week in theaters. A top-tier blockbuster like "Rogue One" or "Fifty Shades Darker" will typically debut in approximately 4,000.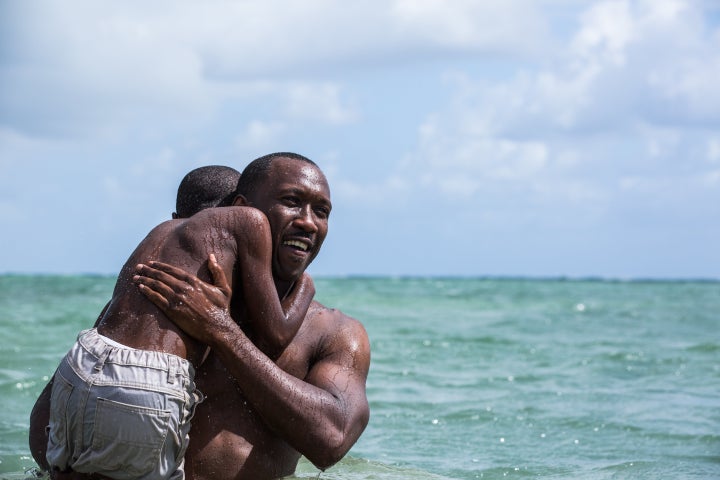 The "Moonlight" expansion is larger than that of "Spotlight," which jumped to 1,227 theaters after last year's Best Picture triumph. It's also bigger than 2015's winner, "Birdman," which soared to 1,213. Both films can attribute 10 percent of their domestic grosses to the post-Oscar bump, according to The New York Times.
As of Monday, "Moonlight" had collected $22.3 million at the box office, making it the second-lowest-grossing Best Picture champ in history after the Iraq War drama "The Hurt Locker," which won in 2009. Nonetheless, that's a decent sum for a movie budgeted at $1.5 million.
Heading into Oscar night, pundits almost unanimously expected "La La Land" to score the top award. "Moonlight" was seen as the potential spoiler, thanks to its overwhelming critical acclaim, social significance and a bevy of precursor prizes that favored it over the other contending titles. But Oscar campaigns are wildly political, and rarely does a year's greatest film actually win Best Picture. It turns out we underestimated the newly diversified Academy of Motion Picture Arts and Sciences.
"Moonlight" will be further minted in Oscar history thanks to the much-dissected mishap that resulted in presenters Warren Beatty and Faye Dunaway arriving onstage with the wrong envelope. Representatives from the accounting firm that tabulates votes handed the "Bonnie and Clyde" stars the Best Actress information, leading them to declare "La La Land" the winner. After the "La La" producers had begun delivering acceptance speeches, one returned to the podium to announce the mistake, resulting in a frenzied and unexpected moment now etched in Oscar history.
What followed was a graceful exchange, but the mishap doubled as a metaphor for one of the most heated Best Picture matches in recent memory. If nothing else, this snafu will help "Moonlight" ― the three-chapter story of a black, gay latchkey kid coming of age in an under-privileged Miami neighborhood ― to be remembered as the exemplary work of art it is.
"Moonlight" picked up two other Oscars on Sunday: Mahershala Ali nabbed Best Supporting Actor, and Barry Jenkins and Tarell Alvin McCraney went home with Best Adapted Screenplay. The movie's trajectory can be attributed to luminous word of mouth, as A24 did not pull out flashy marketing maneuvers to generate attention. Reviews were so glowing (98 percent on Rotten Tomatoes) that the momentum grew organically, all the way to the Oscars, where the film received an impressive eight nominations.
"Moonlight" is also currently available via iTunes and DVD.
Before You Go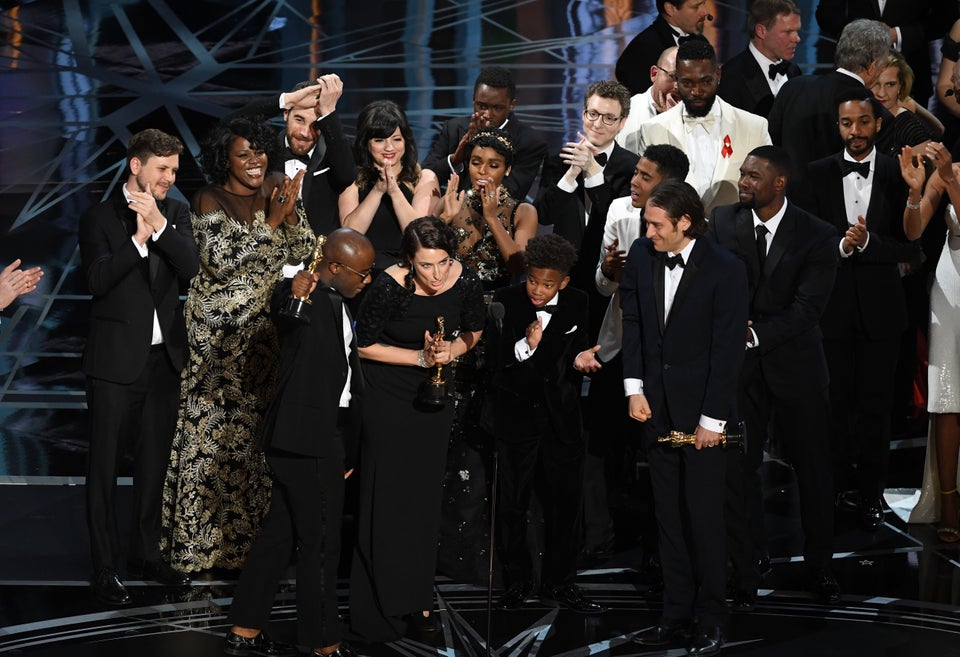 Oscars 2017 Ceremony