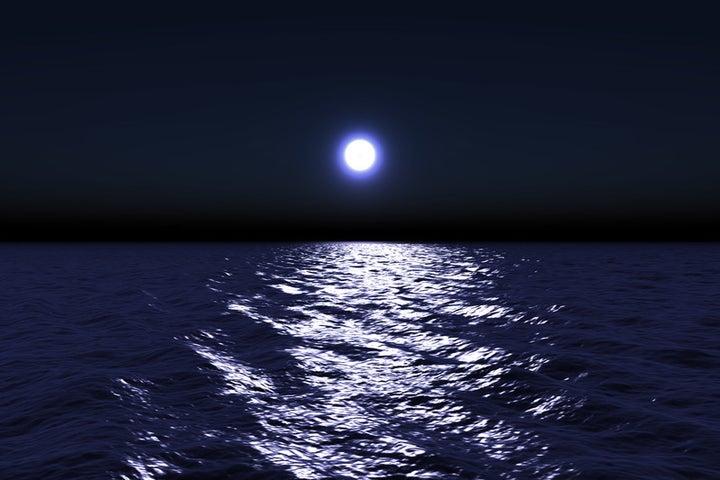 Moonlight was not an easy film to watch, but a necessary one. In fact, I took my boys to see it, and as we walked out of the theatre, my 13-year-old turned to me with a perplexed look on his face: "Mom, what the f- kind of movie was that?!" Indeed, not easy for a young teen to understand...
As we made our way to the car, I recounted to Sam how he spent much of his first year of life strapped to my chest in the Baby Bjorn, or snuggling in blankets and secured to a corner of his crib. It seemed he would cry endlessly, unless he was HELD. To this day, he loves hugs, even from Mom.
After sharing these memories with him, I pondered aloud to the boys, "I wonder what your lives would be like if you were never held..." The ride home was quiet.
So many, like Chiron in the film, go through life never being held. Moonlight powerfully conveyed the essential healing nature of human touch and connection that allows us to feel "held" by Something Greater amidst the chaos of life.
My verb for Love has become "hold" over the last few years, because I have experienced a growing awareness that this is exactly what Love IS and DOES. It has even become a profile name linked to my writing: @luvholds. We "hold" others with our ears that listen; with our gazes that notice; our hearts that exude compassion; our words that affirm; and... our hands that touch with a tenderness that accepts, yet an openness that does not confine.
This photo attached from the film so beautifully exemplifies this sacred space of Love that holds in every way. It is a holding that Chiron experienced only a few fleeting times in his youth. And most of those times were compromised with messages of shame and alienation that left him with a conflicted sense of himself and his worth as a human being. What a tragedy... the sting that made this film hard to watch.
Yet the Moonlight was in the characters of Juan, Teresa and Kevin. They were lifelines to Chiron ― giving him just enough "to hold onto" in order to feel held, to feel loved enough to find life worth living.
In the final scenes, Chiron meets Kevin as an adult, years later after a tender yet wounded friendship as teens. Chiron rests his head on Kevin's shoulder and finds Love in the comfort of his long lost friend's touch. It is as if they are both holding each other in this timeless manner that looks a lot like salvation after a long fall.
Moonlight inspires me to be a Light like a beam from the Moon that dares to touch others with a Love that holds.
REAL LIFE. REAL NEWS. REAL VOICES.
Help us tell more of the stories that matter from voices that too often remain unheard.