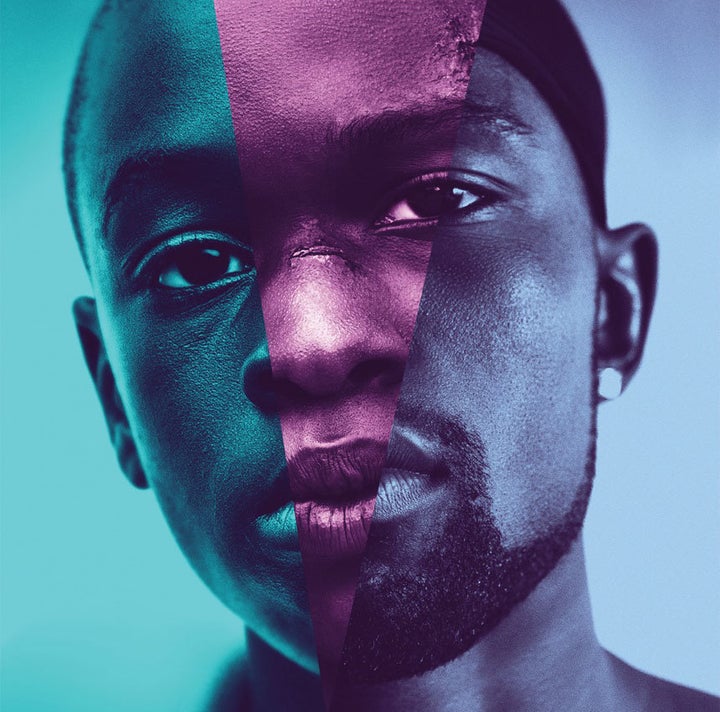 Look up "Moonlight" online, and you'll be overwhelmed by what you find.
On Rotten Tomatoes, a website that aggregates movie reviews, "Moonlight" is in a three-way tie for the highest rated film released in 2016, with a 98 percent approval rating. It's hard to imagine the immense critical praise being heaped on the film could be any more overwhelming, considering the few small number of negative reviews coming from places like The National Review.
The New York Times' A.O. Scott asked more simply, "Is This the Year's Best Movie?" And it just might be. The film already took home Best Motion Picture - Drama at the Golden Globes in January, and it's up for eight awards at the 89th Academy Awards later this month ― Best Picture, Directing, Writing (Adapted Screenplay), Cinematography, Music (Original Score), Actor in a Supporting Role and Actress in a Supporting Role. That's tied with "Arrival" for the second most nominations of this year, and only trails the Academy-tailored LA-based musical "La La Land."
Critics love "Moonlight," as does Hollywood. So why aren't people seeing it?
The film has only pulled in $20 million since it was widely released in November. Considering "Moonlight" was made for less than $5 million, that makes it a certifiable indie success story. But the film still ranks last of the seven films from 2016 with the highest ratings on Rotten Tomatoes. It makes sense that some of the other movies ― like "Zootopia," "La La Land," "Arrival" and "The Jungle Book" ― would out perform "Moonlight" many times over. But Casey Affleck's "Manchester by the Sea" has taken home $45 million so far, more than double "Moonlight." The Western crime thriller "Hell or High Water" has taken home $27 million.
There are simple reasons that explain why people haven't shown more pronounced interest in seeing one of the most well-regarded movies in years. The film doesn't boast anything close to a bona fide movie star. It's not the kind of movie that convinces readers it must be seen in theaters, either. And it's clear before you see it that the film will be difficult to watch.
Meager distribution is certainly to blame, too. While "Moonlight" reached 1,100 theaters on its best week, it has mostly hovered somewhere between 400-600 theaters since its wide release in late November, significantly less than that which "Manchester by the Sea" received. There are people out there that want to see "Moonlight," and can't.
Here is where it feels necessary to address what "Moonlight" is about: a gay, black boy named Chiron, born into extreme poverty in the projects of Miami.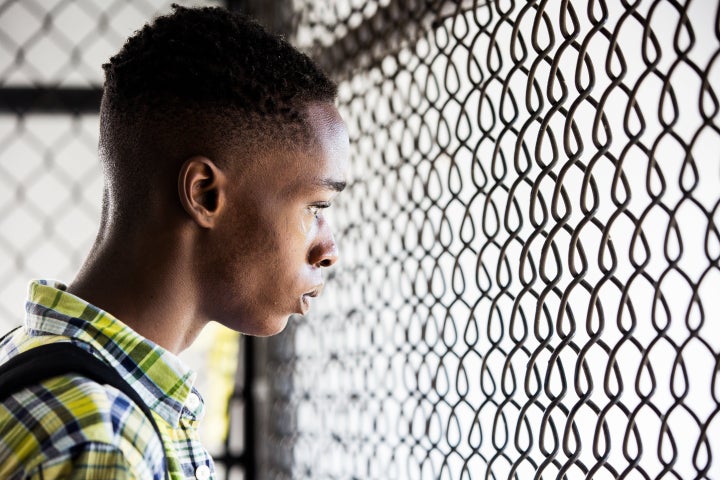 Chiron's world is a hopeless one. Small and shy, he has little to nothing in terms of structural support. His mother is addicted to crack cocaine. His father is nowhere to be found. At school, only one other child shows even the faintest of interest in him. On the way home, he is harassed or ignored. Inside his small disheveled apartment, he must fill the bathtub with water from the kitchen sink just to clean his body.
His mother, wrapped in the throes of drug addiction, has lost the capacity to love him. The only two people who seem to care about Chiron are a drug dealer and his girlfriend, who let him stay in their home when he has nowhere else to go. Sometimes, still embarrassed about himself, he sleeps on the train, or heads to the beach ― alone.
Chiron's world is also one white Americans know exist, but have a tendency, whether conscious or subconscious, to try to avoid thinking about. It is uncomfortable, especially for wealthy white Americans, to admit that a boy like Chiron is out there right now, in the richest country in the world, alone and scared. It is even more uncomfortable to grapple with the fact that a gay, black boy could start life so far behind everyone else. It is sad, and hard, and so much easier to go see Ryan Gosling and Emma Stone frolic in the hills of Los Angeles.
Just like Gosling's Sebastian and Stone's Mia, Chiron is fictional. But Chiron's situation is not. Today, one in five children in the U.S. live in poverty. Among black children, that number is almost two in five. Those are shameful statistics. But far more shameful is our own willingness to ignore the people who turn into them.
For people lucky enough to be born into middle-class two-parent households on up, it will always be impossible to truly understand what it's like to be hungry, or frightened ― to not have someone to turn to, or to laugh with. It will always be uncomfortable to realize how many of our country's problems can have a single face in boys and girls like Chiron ― children born victims of homophobia, and racism, and bullying, and poverty, and drug addiction, and under-funded public schools.
These children, particularly gay children of color, are easy to forget about, because they live on the periphery of American society and culture. And the movies like "Moonlight," which try to give them voice, are still so few and far between that they can feel foreign to white Americans unsure if they'll be able to relate.
But there is value in trying.
The news can make you think about the world beyond you, but movies like "Moonlight" can make you feel it. Roger Ebert once said, "Movies are the most powerful empathy machine in all the arts. When I go to a great movie I can live somebody else's life for a while. I can walk in somebody else's shoes. I can see what it feels like to be a member of a different gender, a different race, a different economic class, to live in a different time, to have a different belief."
With "Moonlight," the empathy machine is kicked into overdrive. Chiron's fear, his silence, his exhaustion, and his quiet need for help can teach us things the news can't. "Moonlight" is not a universal film, and that's the point: It transports you to a world, leaves you there, then brings you back changed ― a roaring engine of an empathy machine that lets you, if for a brief moment, see the world through the eyes of someone other than yourself.
Through Chiron, director Barry Jenkins and his wondrous empathy machine whittle political concepts down to the tangible. Discussions of America's great ladder of opportunity seem trite compared to the impossible hurdles someone like Chiron must overcome just to survive in America, much less thrive. Chiron's world is a hard one, lacking in the societal support necessary to overcome homophobia, racism, the war on drugs, and a depleted school system all at the same time. And still, you find, there is kindness in the world awaiting him, however small and rare.
When we go to the movies, there is an understandable desire to seek the escape made available through the La La Lands of the world ― fantastical moments of joy that temporarily let us forget ourselves. But let us also not forget that there are problems bigger than our own, which we must try and solve together for the children that will be born into the silence of tomorrow.
What stopped you from seeing "Moonlight"? Was it because you don't want to face, for two hours, what some children face for a lifetime?
Or even worse, was it because you don't care?
This post has been updated to include additional information about the theatrical release of "Moonlight."
Before You Go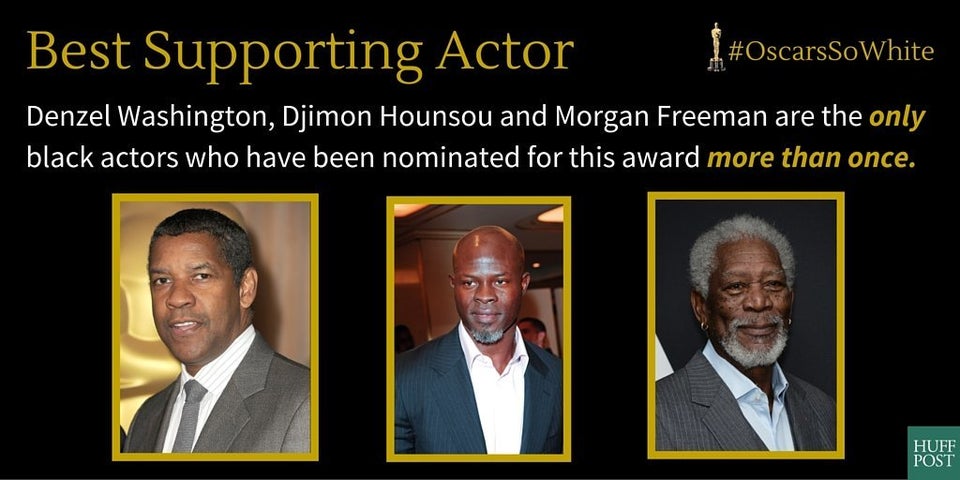 Black History At The Oscars
Popular in the Community