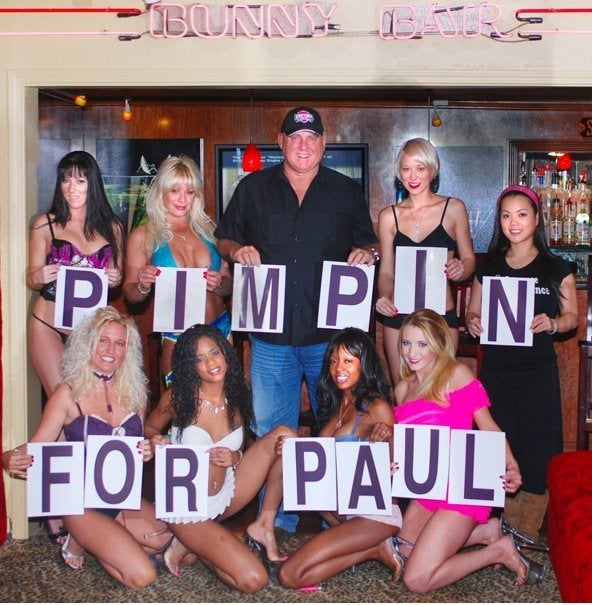 Could "Pimpin' For Paul" push the Ron Paul campaign to the top?
As the primary season kicks into high gear, Nevada's Moonlite BunnyRanch brothel announced that it will once again support Republican candidate Ron Paul for President, according to a press release posted to the Daily Caller.
"We decided to go with the guy that's more about state's rights -- and that's Ron Paul," club owner Dennis Hof said.
Much like the current Republican race, the Moonlite BunnyRanch survey of 500 women yielded close results.
"We thought real closely about supporting Newt Gingrich -- because he's a cheater -- and we like cheaters," Hof added.
And as for our current president, the Bunny Ranch girls seem to have lost interest.
"A lot of them supported Obama last time," Hof said. "But because he signed a bill allowing for human consumption of wild horses ... the girls don't want any part of Obama."
Popular in the Community