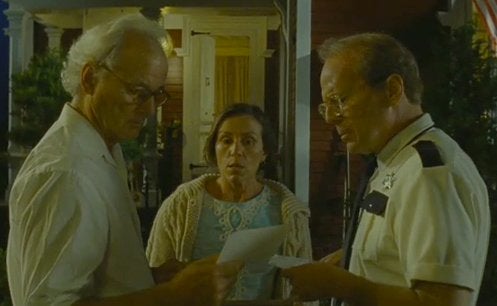 The writer-director has released the first trailer to "Moonrise Kingdom," his first live action film since 2007's "Darjeeling Limited." Returning a number of stars that frequent his films and introducing some new big names, the film tells the story of a young boy and girl who run away together and spring a hapless crew of adults on a wild search to find them.
Jason Schwartzman and Bill Murray carry the torch from previous Anderson films, while Harvey Keitel, Bruce Willis, Frances McDormand, Tilda Swinton and Edward Norton are the newcomers.
The film introduces Jared Gilman and Kara Hayward as the two children in what seems to be the first functional young relationship in any of Anderson's films. In "Rushmore," Jason Schwartzman chases a much older teacher; in "The Royal Tenenbaums," Luke Wilson pines over Gwyneth Paltrow for years.
With his signature retro style and quirky dialogue, the film looks to be strong return to live action after Anderson's 2009's stop motion animation film, "The Fantastic Mr. Fox."
WATCH
:
Popular in the Community