Arvid Strømnes is really lucky.
The Norwegian photographer was biking through a forest near Fredrikstad Tuesday when he came upon a moose and its calf grazing on vegetation. When Strømnes got a bit too close for comfort, the animal charged at him in a terrifying moose attack the wildlife enthusiast managed to capture on video.
While it probably would have been a good idea for Strømnes to back off himself at that point, he pressed his luck and edged closer to the moose once again. In a second video, which shows the actual moose attack, the animal knocks Strømnes to the ground before the clip cuts out.
Fortunately, Strømnes was not seriously injured, only sustaining a bruise after the moose kicked him, local media outlets report. But the footage he shot will certainly serve as a warning to others traveling through the animal's territory.
Watch a 14-second clip of the terrifying attack in the video above, or see what led the moose to charge in the footage filmed before the incident below.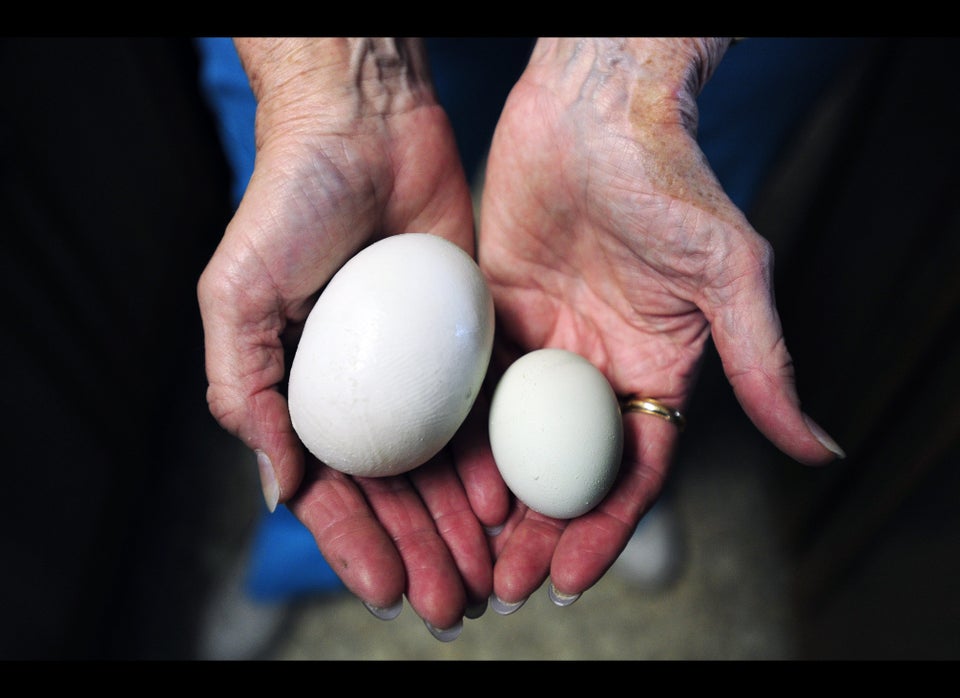 Animals In The News
Popular in the Community