How many New Englanders does it take to pull a moose from a pool?
This time, it took a team of nine firefighters and police to drag this pool-crashing moose from the backyard swimming hole of George Trapotsis' New Hampshire home. The video below, provided by WMUR, shows the dramatic rescue and the moose's eventual release.
The battle was hard fought, but at the end of the day the 1,800 lb creature walked off into the woods.
"I didn't get trained on how to do this, that's for sure," Jack Pushee of New Hampshire Fish and Game told WMUR. "There's a first for everything."
The moose was clearly perturbed by the incident (as you can imagine having its antlers pulled on would do), but appeared to be uninjured, according to Fox News. The whole affair took place Friday night, around 10 p.m. EDT.
Astoundingly, despite the somewhat rural residence, this was the first time Trapotsis, who's lived in the area for 35 years, has seen a moose in his backyard, let alone had one in his pool, according to WMUR.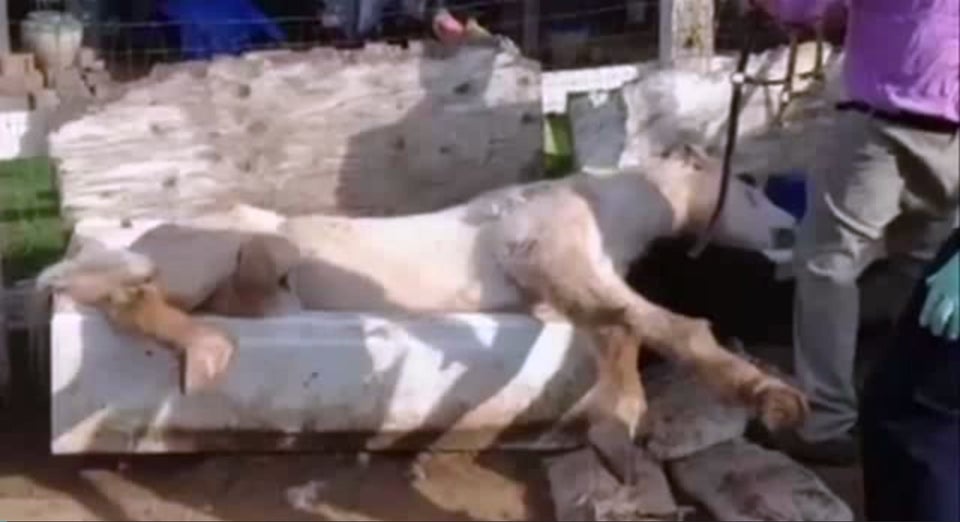 Animals In The News
Popular in the Community