A Colorado resident had her camera rolling when a moose darted out in front of an SUV and was sent flying end over end.
The graphic video, posted to YouTube last week by Kayla Whitehead, shows the terrifying accident along Colorado State Highway 9. Amazingly, the passengers of the car escaped without injuries, and Colorado Parks and Wildlife officers said the moose initially survived the hit, CBS Denver reports.
As can be seen in the video, the large animal suddenly emerges from behind some tall brush and trots out onto the roadway. The driver of the SUV hits his brakes but is unable to stop in time, sending the moose spinning through the air. After landing out of view, the moose can be seen getting back on its feet and hobbling away from the road.
In a description accompanying the video, Whitehead said she was on her way to go backpacking with her brother and had stopped to watch a pair of moose along the highway when the incident occurred.
"The moose left a skid mark of hair on the road and limped off slowly into the bushes," she wrote. "Parks and Rec said they followed the moose tracks a ways and it seemed to have walked off, so it might have made it! It was upsetting to watch."
Related
Before You Go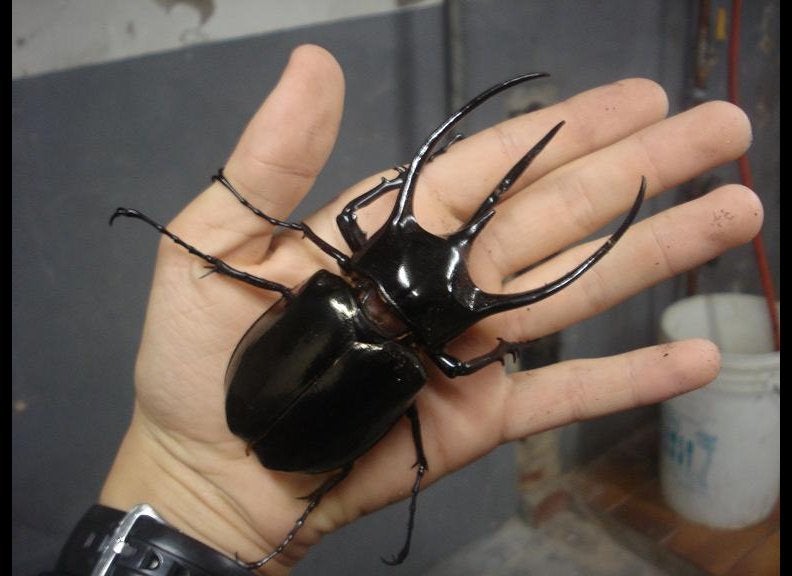 World's Most Extreme Animals
Popular in the Community